Falls Township Residents:
The Falls Township Police Department is searching for volunteers to staff our Youth Aid Panel. The Youth Aid Panel serves as an alternative to juvenile court for first-time, non-violent juvenile offenders. The Panel meets one time per month – on the second Wednesday or Thursday - to hear cases. Volunteers act as a team of informal judges who decide how a juvenile offender can repair the harm caused by their delinquent act.
While this program has been inactive in the recent past, the Youth Aid Panel was an invaluable resource when it was operational in Falls Township.  When the Youth Aid Panel was active in Falls Township, volunteer openings on the panel were rare. Volunteers will need to attend four training sessions.  Following the completion of the training sessions, the only requirements are to attend one Youth Aid Panel meeting each month, and to occasionally have phone contact with the juvenile offenders.  This is a rewarding opportunity that is not time consuming. Please review the requirements that are listed below. If you are interested, please go to www.bucksyouthaid.org - print and complete the application.  The applications can be returned to Sergeant Michael Callahan at the Falls Township Police Department.  Applications can be dropped off at Falls Township Police Headquarters, sent through the mail, or emailed to M.Callahan@fallstwp.com.
Requirements:
18 or older with no Criminal History
Able to obtain Pennsylvania clearances for working with children (no disqualifying arrests, no child abuse history)
Must be of good moral character as verified by a police records check, driving record, etc.
Able to work with a group to reach a consensus on appropriate obligations for offenders.
Able to communicate professionally with offenders and their families.
Available on the second Wednesday or Thursday evening each month.
Able to attend the training sessions for new volunteers
If you have any questions regarding this matter, please feel free to contact Sgt. Callahan via email at  or phone (215-949-9100 ext. 460).
Due to the Covid-19 pandemic, we are asking anyone who needs police records assistance to contact the office via e-mail fallsrecords@fallstwp.com.
Your e-mail will be answered immediately during regular business hours M-F 8-4:30 or upon the opening of the next business day.
Thank you again as we navigate through this pandemic while keeping our residents safe and protected.
Falls Township Police has added a way for you to submit requests for police assistance. If you have a NON- EMERGENCY and would like to make a report, please go to our Crimewatch page and and select the "submit a report"
https://bucks.crimewatchpa.com/fallstwppd
Accident Reports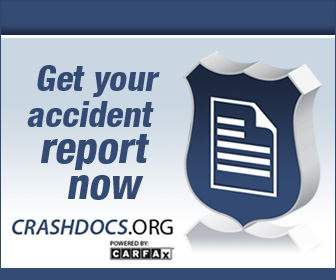 Get your accident repot now at Crashdocs.org
$10 Residents $15 Non-residents and Insurance Company Requests.
Mission Statement
We the members of Falls Township Police Department believe that the protection of life, property and the preservation of peace are the primary goals of our organization. We recognize our responsibility to deliver a feeling of security to our citizens by providing quality Police services while protecting each individual's constitutional rights.
We will attain this goal by engaging in a more active community Policing role, encouraging the participation of our citizens in finding solutions to problems of mutual concern, to enhance the quality of life our residents and visitors. We will continually strive to promote the public trust in us by exhibiting the highest level of integrity and ethics.
We will support each other and a climate of mutual trust and respect, always seeking excellence in the performance of our duties and in each other. While enforcing the Law, we will treat others with the dignity, respect and courtesy they deserve without regard of our own personal feelings or prejudices.
We must all work to foster a department environment which is conductive to individual growth. To accomplish this, educational opportunities and resources to enhance each member's professionalism will be provided as need, which is necessary for the continued success and improvement of our department.
Contact Information
Police Department
188 Lincoln Highway
Fairless Hills, PA 19030
Emergency: 9-1-1 Non-Emergency: (215) 328-8519 Business Office: (215) 949-9100 Fax: : (215) 949-9106 Drug Tip Hotline: (215) 949-9120 fallspolice@fallstwppd.com Facebook Twitter YouTube
Hours
Mon-Fri (Business Offices): 8:00 am - 4:30 pm
Telephone & Email Directory
| Name | Title | Telephone |
| --- | --- | --- |
| Nelson Whitney | Chief of Police | (215) 949-9100 x307 |
| Gina Seiler | Administrative Assistant | (215) 949-9100 x303 |
| Henry Ward | Lieutenant | (215) 949-9100 x327 |