Joe Dragon was hoping to retire from the Bristol Township police force with 20 years of service. But, 16 years in, he had an opportunity that he simply could not pass up.
Four years ago, Dragon retired from his general patrol position with the police department and opened a 700-square-foot vitamin and nutritional supplement store, Primal Nutrition. Prior to opening, Dragon, of Yardley, had been traveling to the Philadelphia store for his protein supplements. He mentioned to the owner that he hated driving so far and the owner shared that he was interested in opening a franchise location.
Soon after, Dragon saw an available retail space in a shopping center along Lincoln Highway.
"It all kind of rolled together," he said.
The location was perfect given its proximity to several nearby gyms.
Dragon has been in gyms since he was 20 years old. He enjoys staying fit and works as a personal trainer at Extreme Fitness Personal Training in Fallsington. Since he has been an avid buyer of nutritional supplements, it was a no-brainer to sell the products that have helped him throughout the years.
"I've always kind of liked this industry," Dragon said. "It kind of made sense. It put me in my own business."
Part of his business involves reading up on studies to ensure he's selling the best – and safest – products possible. He strives to sell the most reputable brands. Given that the Food and Drug Administration does not regulate vitamins, supplements and other nutrition products, it's important for retailers to take extra precaution to ensure customer safety.
"This is a unique industry," he said.
Hundreds of products line the shelves of the store. Some protein supplements are modeled after Apple Jacks cereal, while others are made from plant-based proteins, or are sugar-free. Seasonal items, like pumpkin spice flavored protein powder are popular as well.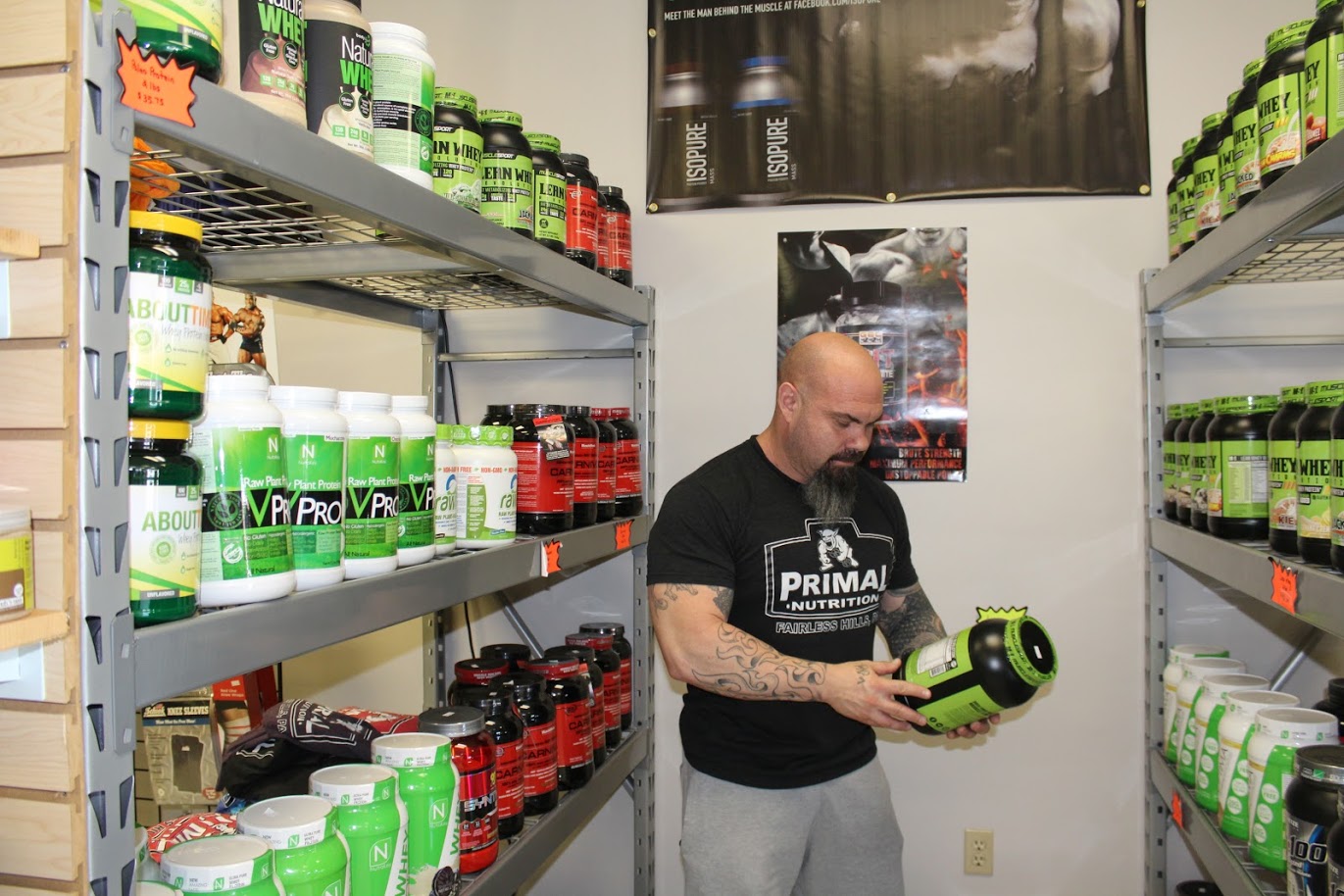 "Everybody's got their own way of doing things," Dragon said.
It could be overwhelming for someone new to purchasing supplements. However, Dragon enjoys the opportunity to educate his customers. That, he said, is what sets Primal Nutrition apart from the large chain nutrition stores.
"I really want a place that will educate people," Dragon said. "I want you to come back and get the results you want. Even if you walk out with nothing but information, that's important to us."
Building a successful business means not only bringing back customers, but their friends also. To do so, Dragon said he tries to find out more about his customers, including how frequently they work out and what their regimen entails.
The addition of a "good, solid protein" tends to be a recommendation he makes often. "Most people don't get enough protein."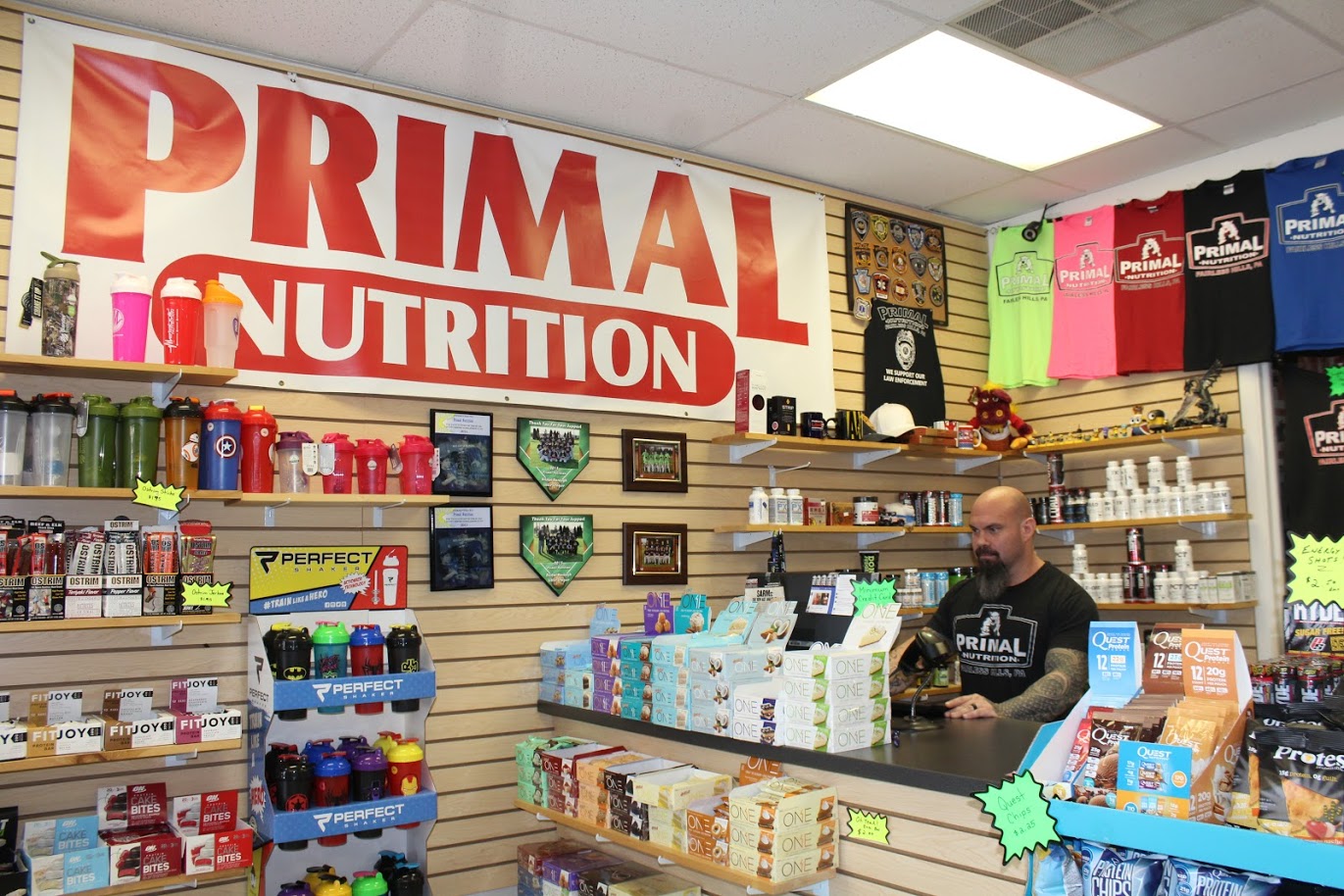 In terms of picking the perfect protein powder, Dragon suggests looking at the list of ingredients. The first ingredient should be protein – or whey concentrate. In a good solid whey protein, there are generally two or three ingredients, which makes for a much cleaner, very fine powder, he said.
His must-have in a protein supplement?
"It's got to taste decent," he said.
To learn more
Primal Nutrition is located at 636 Lincoln Highway in Fairless Hills. Hours are Monday through Friday from 10 a.m. to 8 p.m. and Saturday and Sunday from noon to 5 p.m. For more information visit http://primal-nutrition-fairless-hills.business.site/, call 267-797-5446 or visit the company's Facebook page here: https://www.facebook.com/primalfairless/.