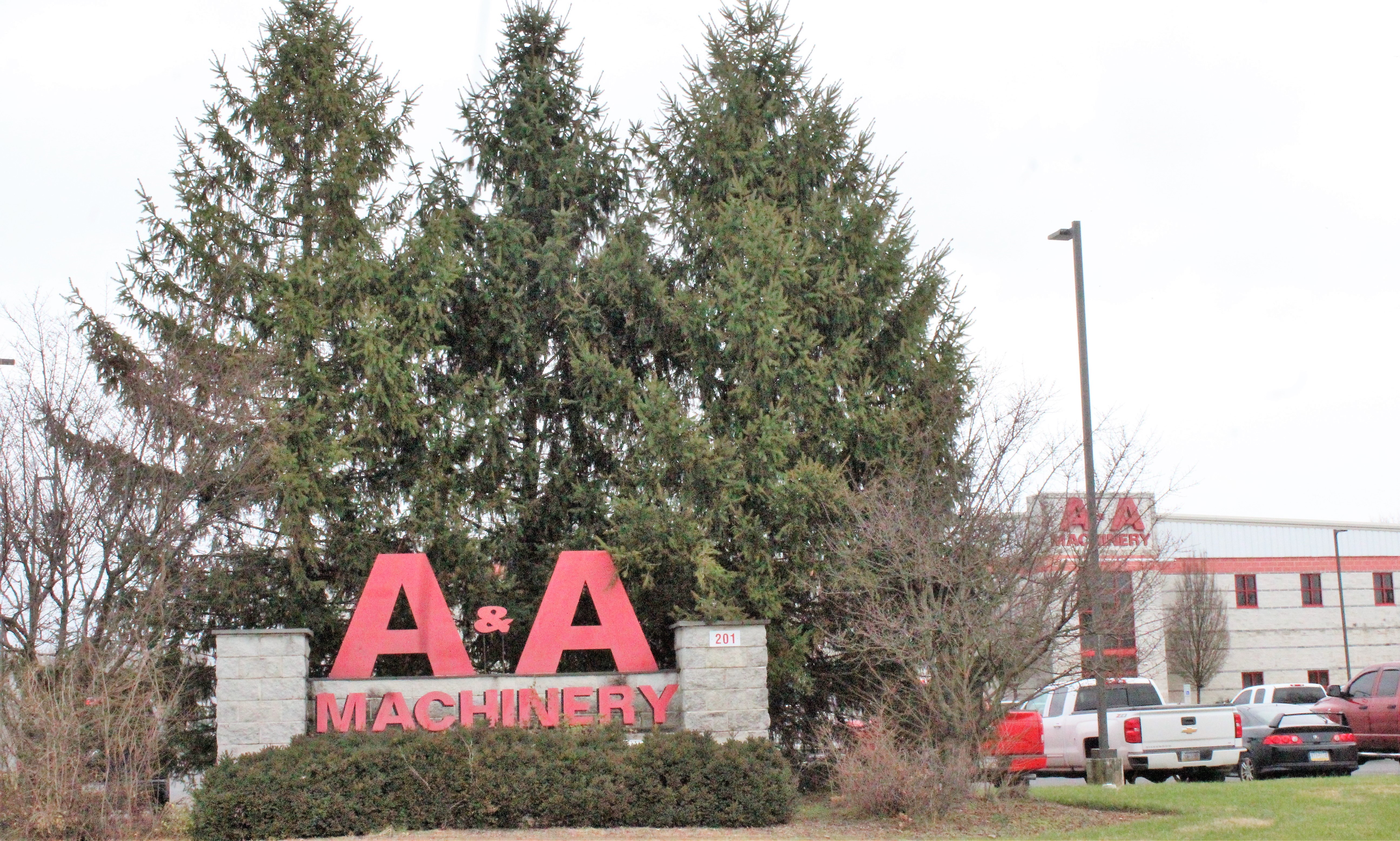 Albert Lykon began working in his family's Levittown business, Lykon Pizza, when he was just 5 years old. By the time he was 10, Albert was managing the cash register, talking to customers and taking orders.
"Our dad always involved us in the family business," Albert, the oldest of his family's seven children, said. "It was a tight family working environment with strong values and a solid work ethic."
Soon after, his father, Andy, started taking the family's pizza business on the road to sell pizzas at local high school football games, fundraisers, carnivals and community events. Doing so meant hauling the shop's hefty pizza ovens to and from various locations.
The family's ease in pulling off these challenging short-term oven moves drew attention of local businesses who sought help moving their own bulky equipment. Without planning it, the Lykon family began spending their weekends moving equipment.
Eventually, the family's side business far outpaced the revenues of the pizza shop. The Lykons closed the pizza shop to focus attention on the machinery moving and sales business. What started as A & A Rigging -eventually becoming A&A Machinery Moving Inc. - started humbly with only one boom truck and a small electric forklift. The Lykons, with Andy and Albert at the helm, soon bought a rollback truck, a 1960 Mack B-61 and a few trailers.
The family gained a reputation for being able to undertake difficult jobs. They were also early adopters of new technologies and equipment, including being the first company in the mid-Atlantic region to use sliding-axle type tilt trailers.
The company began in 1990 in Bristol. By 1992, A &A had outgrown that space and relocated to Tullytown, which allowed them to add machinery storage and warehousing to its list of services. Since 2000, A&A has been in their 100,000-square-foot facility that Albert designed on an eight-acre parcel previously owned by U.S. Steel. The facility has 12 indoor loading docks, large grade-level doors, warehousing space, crane bays to 35-ton capacity, separate truck/trailer and lift truck maintenance shops and a crating/skidding area.
"There was nothing here," A&A Machinery Moving Marketing Manager Brian Daniel said during a tour of the facility. "This was all Albert's design."
According to Daniel, Albert sketched the current building design on napkins during lunch one day.
The infamous napkins are stored away somewhere, along with the family's memories of its pizza-making days.
Despite leaving the pizza business behind, A&A has stayed true to its roots, hauling machinery, storing equipment and relocating businesses moving into and out of Bucks County.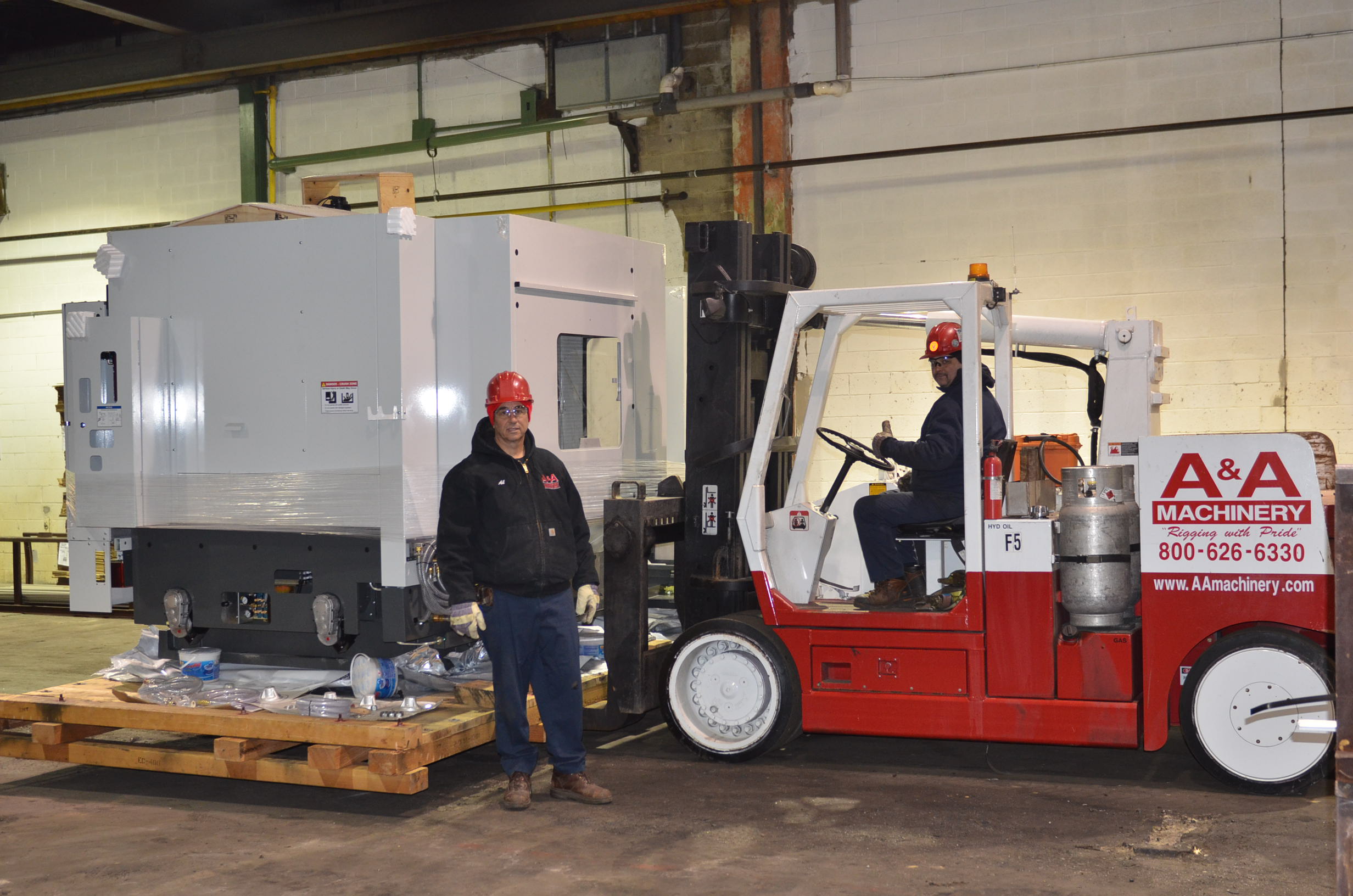 "We offer the whole relocation package," Daniel said of A&A's machine moving, rigging, relocation and warehousing services. "We minimize the risk of damage to customers' equipment because of our expertise and fleet of specialized equipment."
Unlike their competitors, A&A is always willing to help a local business or small business, much like the family's own pizza shop.
"A lot of (competitors) won't touch it," Daniel said of the smaller projects. "We still go out and work with the local businesses."
In all, A&A undertakes more than 1,000 moves per year, Daniel said.
A&A continues to grow. Once the Lykon family's head cashier and customer greeter, Albert serves as company president, while his brother, Nick, serves as general manager. The company employs a number of employees who have been with A&A for more than 20 years. In all, A&A employs more than 50 and has been attending trade school events in search of new and entry-level employees.
The company's success stems from a steady stream of forward movement over the years.
"We've come a long way, and moving large, specialized industrial equipment isn't the same as making pizza," Albert said. "What is the same is the critical importance we place on service, problem-solving, and meeting customer expectations."
To learn more
A&A Machinery Moving Inc. is located at 201 Dean Sievers Place, which is situated on a portion of the former U.S. Steel site. To request a service quote, call 215-428-1100, email Kathleen Burns at kburns@aamachinery.com or visit www.AAmachinery.com.