Downstage Center Dance Studio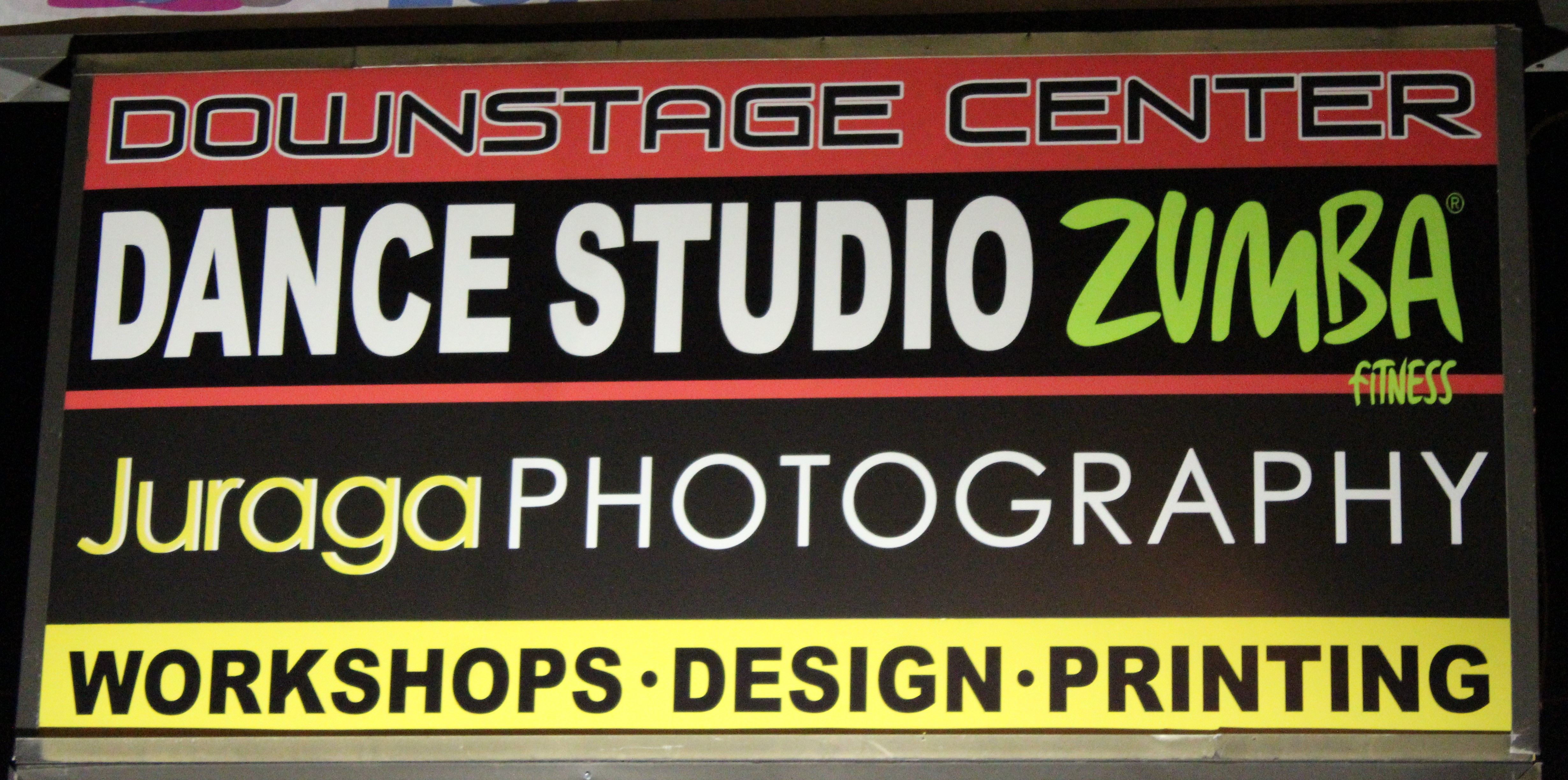 Just talking about dance makes Dani Tucci-Juraga's eyes sparkle. The small, but mighty woman, who looks barely older than the teens in some of her 22 weekly dance classes at Downstage Center Dance Studio, has been dancing for 40 years - since she was just 2 years old.
"I've never not danced," she said. "Even when I was pregnant, I danced until the last two weeks (of my pregnancy)."
She apparently passed on the dancing gene to her son, Adam, 17, who, like his mother, is fond of tap dancing.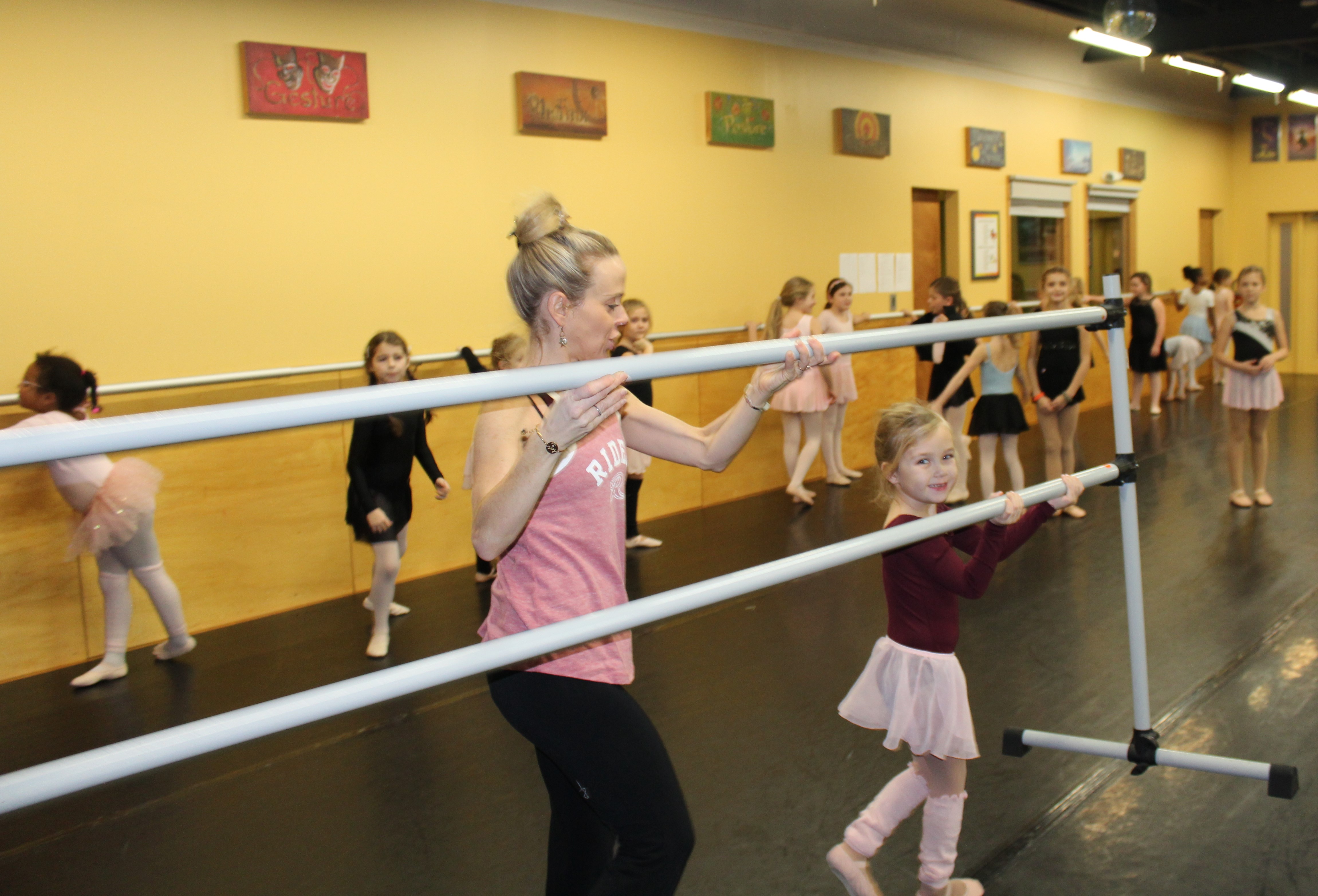 On top of owning and teaching the bulk of the classes (save hip-hop: "it's not really my jam") at the studio she opened in 2001, Tucci-Juraga teaches tap class at Rider University, choreographs Bucks County Playhouse productions and choreographs the musicals at Bucks County Technical High School.
"It's good and it works out," the high-energy Tucci-Juraga said while sipping decaf tea that her husband, Kresimir, prepared in his photography studio, which sits adjacent to Downstage Center. "I'm gonna do it as long as I can."
"Her natural level is extreme," the ever-jovial Kresimir said.
Before setting her sights on studio ownership, The Bristol Township native danced on Broadway, including a stint as Elmo in Sesame Street Live. She also danced as Minnie Mouse on a Disney cruise ship, where she met her husband.
With only 60 students in the roster, the couple opened the dance studio soon after marrying. For the 2018-2019 season, 300 students are enrolled and, in addition to Dani, seven instructors teach classic dance classes, including ballet, jazz, contemporary, modern and pre-dance for the youngest dancers. About four years ago, they opened Juraga Photography alongside the dance studio. Kresimir uses his passion to feed the dance studio, often photographing dancers, building stage props and housing fitness classes.
"It's a nice collaboration," Dani said of their work.
One of the studio's newest collaborations is "A Chance to Dance," a class that brings together special needs students ages 5 to 10.
"It reaches them in ways that other education doesn't," she said of the class. "It's really, really amazing."
Since 2011 Dani and her instructors have also offered adult fitness classes, including Zumba and yoga.
The not quite five-foot-tall Dani, with her slender, yet muscular frame – resulting from lots of ab crunches and healthy eating – is the poster child for fitness.
"I like to walk the walk for the kids," she said. "I like to show them what to do. I like to be a good example and a good role model."
A featured dancer in the Bradley Cooper and Jennifer Lawrence blockbuster, "Silver Linings Playbook," Dani also shares that dance is for everyone, regardless of skill level. Her studio is performance-based, and dancers participate in recitals and parades, as opposed to competitions.
"We have classes for everybody," she said.
When she was younger, being in the limelight was important. But, now, as she ushers in the next generation of dancers, Dani stays focused on giving them the spotlight.
"What brings me the most joy is being able to produce these shows," she said. "(I think) 'what can I produce that can let others shine?' They get up onstage and they light up. They're proud of themselves."
Hence the dance-inspired sparkle.
To learn more
Downstage Center Dance Studio is in the Lincoln Point Shopping Center, 830 W. Trenton Ave. The studio is open seven days a week and offers a variety of dance classes for children ages 3 and up. Adult fitness classes, including Zumba, yoga and yoga/barre are also available. To learn more visit www.downstagedance.com/ or call 215-736-8424.