Cancun Mexican Restaurant
For Hector Munoz and his family, opening an authentic Mexican restaurant in Falls Township was a no-brainer.
"They didn't have any Mexican restaurants here," said Munoz, who manages Cancun Mexican Restaurant. "A lot of people are happy about it. They like the food very much."
For good reason. The 183-seat restaurant features an extensive variety of Mexican favorites, including fajitas, shrimp dishes, chimichangas, tacos, burritos and an array of specialties that Munoz describes as "really tasty and really spicy." The six-page menu also includes more than two dozen lunch specials, three dozen combination dinners, children's entrées and vegetarian selections. Desserts, including sopapillas (fried flour tortillas served with honey, cinnamon and butter) and fried ice cream round out the food choices.
Perhaps best of all, everything - from the pineapple or mango-flavored water to the salsas paired with tortilla chips - is homemade.
"We make everything," Munoz said. "All the salsas for our dishes are prepared here."
Cancun does not have a bar per se, but offers 20 varieties of domestic and imported beer, as well as six flavors of Margaritas for customers dining in.
The restaurant, which showcases fun, bright-hued décor throughout, opened five years ago at the site of a former gym. Munoz said the word continues to spread.
"We still have new customers every day," he said. "Whoever comes, they stay. People talk about the food."
The family-owned eatery is one of three operated locally by Munoz's brother-in-law, who lives in Warminster. In addition to Cancun Mexican Restaurant, he owns La Hacienda in Bensalem and Rey Azteca in Warminster.
Munoz began his restaurant career nearly 20 years ago as a bus boy, later moving into a customer service role where he could "keep an eye on customers" and ensure their satisfaction. He has since worked his way up the ladder to manager.
From his experience, dining at a family restaurant, as opposed to a chain, is better overall.
"You won't have this good food and good service," Munoz said of restaurant chains.
Another difference with this family restaurant is that while chains usually mark birthdays with a staff-rehearsed song, Cancun's in-house guitarist will strum to the birthday guest and belt out a special song.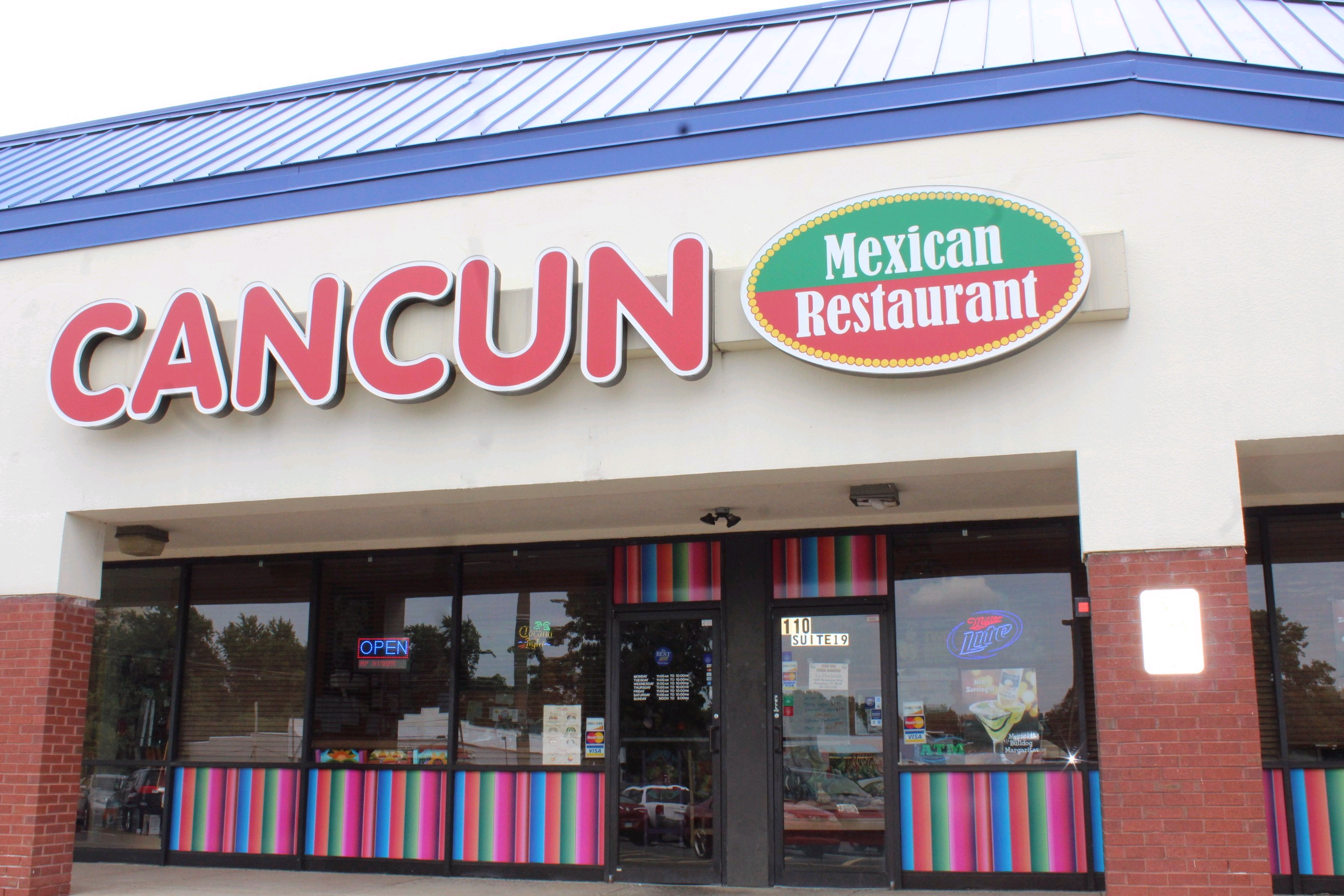 To learn more
Cancun Mexican Restaurant is located at 110 Lincoln Highway in Fairless Hills (in the Oxford Point shopping center). The restaurant is open Monday through Saturday from 11 a.m. to 10 p.m. and Sunday from noon to 9 p.m. Takeout and catering are available. For more information or to book a reservation (recommended for parties of five or more) call 215-945-1250 or visit http://www.cancunmexican-restaurant.com