Driftwood Water Adventures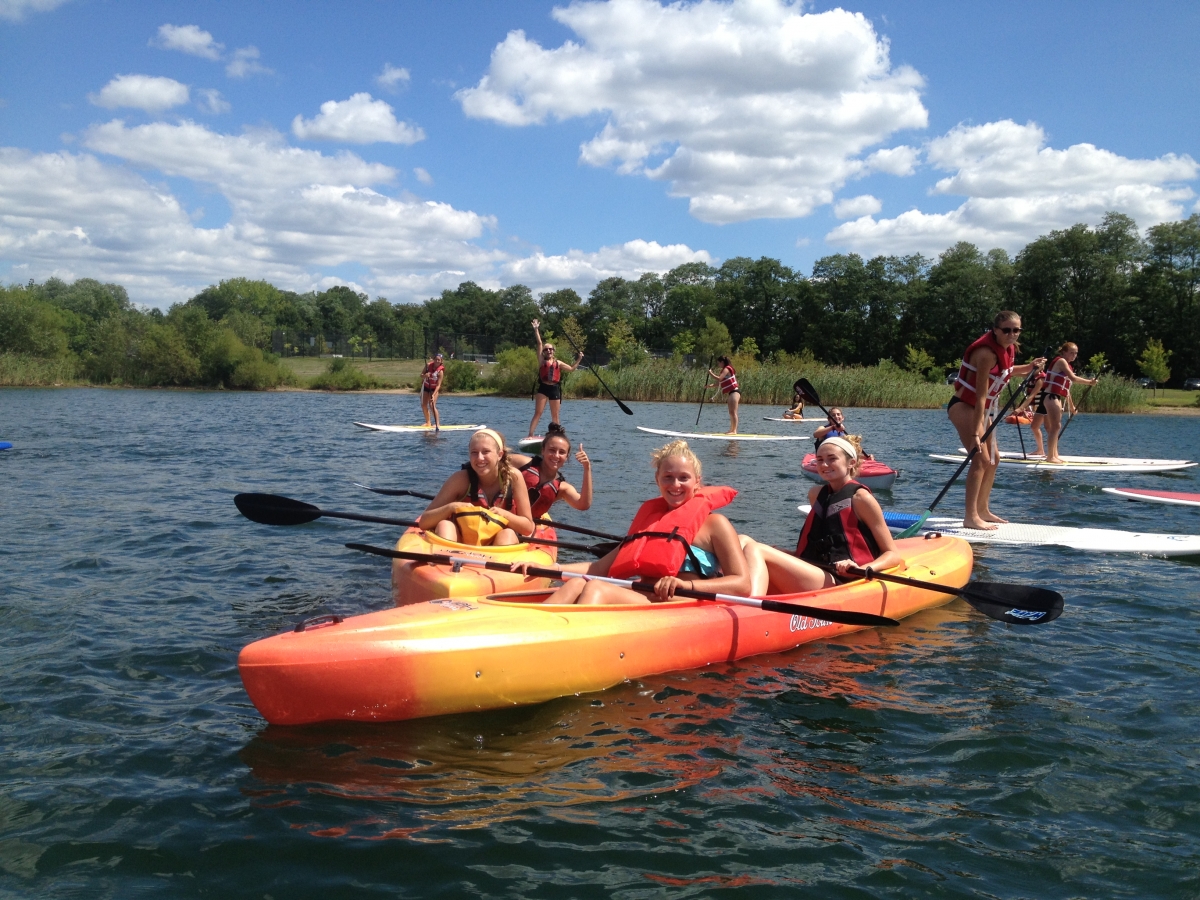 Bobby Moyer spent his youth hiking and playing around Falls Township Community Park.
When it came time for Moyer, a Bristol Borough Middle School science teacher, to turn his passion for kayaking and water safety into a summertime livelihood, setting up at the park near his childhood home made sense.
Moyer, along with his business partner Patrick Mulhern, will kick off Driftwood Water Adventures' ninth season of kayak, canoe and paddleboard rentals and instruction at Falls Township Community Park on May 29. The business partners will mark their fifth season at Tyler State Park in 2021. In Falls, the rentals are available Friday-Sunday through Labor Day. Rentals will be available daily at Tyler State Park.
In response to COVID-19, Driftwood Water Adventures offers online booking, which is available here. In addition, all equipment is cleaned between use. For the upcoming season, Moyer said returning staff and awesome new staff members will be on hand.
"My passion has always been taking people out in the water and teaching water safety," Moyer said. "We do provide on the water and off the water lessons and with each rental you get a free lesson."
Basic instruction techniques include how to stand up, how to hold the paddle, what type of paddle to use and what to do if you fall in the water. Moyer said he and other instructors put would-be paddle boarders on their knees in the water. Life vests are always worn as an added precaution.
"Ninety-five percent of people pop up and are able to do it," he said. "Most people come apprehensive about it and once they get out there, they see it's much easier and fun. It's a lot easier than it looks."
Perhaps with the exception of the fitness component. Driftwood Water Adventures offers Stand-Up Paddleboard Yoga, as well as Paddle Fit Classes. He describes Paddle Fit as a combination of cross fit and paddle boarding.
"I can do 30 pushups on land, but on the board it's much more difficult," he said. "We actually do burpees on the paddleboard. It makes for a challenging, but fun workout. It's challenging even for the best paddler."
Man's best four-legged friends are also put to the challenge in Driftwood's Paws on Board program, which teaches people to paddle on board with their dogs. The 2021 season marks the company's fourth year offering the dog program.
Falls Township Supervisors Chairman Jeff Dence regularly paddles with his dog, Clinton, in tow.
 "It gives you a whole new perspective of the park when you're out on the lake," Dence said. "They do a great job. It's a great addition to our park."
In addition to fun water recreational activities, Driftwood Water Adventures has been wading into team-building activities with the lake at Falls Township Community Park as a backdrop. So far, group programs, sports teams, scouts, youth groups and team-building initiatives have taken the plunge.
"It's fun to get that many people out in the water," he said. "It promotes growing as a company."
Watching the guy from your shared cubicle try to balance on a paddleboard provides new perspective and bonding opportunities, he said.
In all, Moyer said Driftwood Water Adventures typically serves several thousand customers during its summer seasons, which run through Labor Day weekend.
"It's a lot of fun," Moyer said. "We hope the weather's great."
To learn more
Driftwood Water Adventures is located at Falls Township Community Park, 9050 Millcreek Road, Levittown. Paddleboard, kayak, and canoe rentals are available Friday-Sunday from 10 a.m. to 6 p.m. through Labor Day weekend. A variety of fitness classes are also available. To learn more or to reserve a rental, call 267-994-1319 or visit www.driftwoodwateradventures.com.