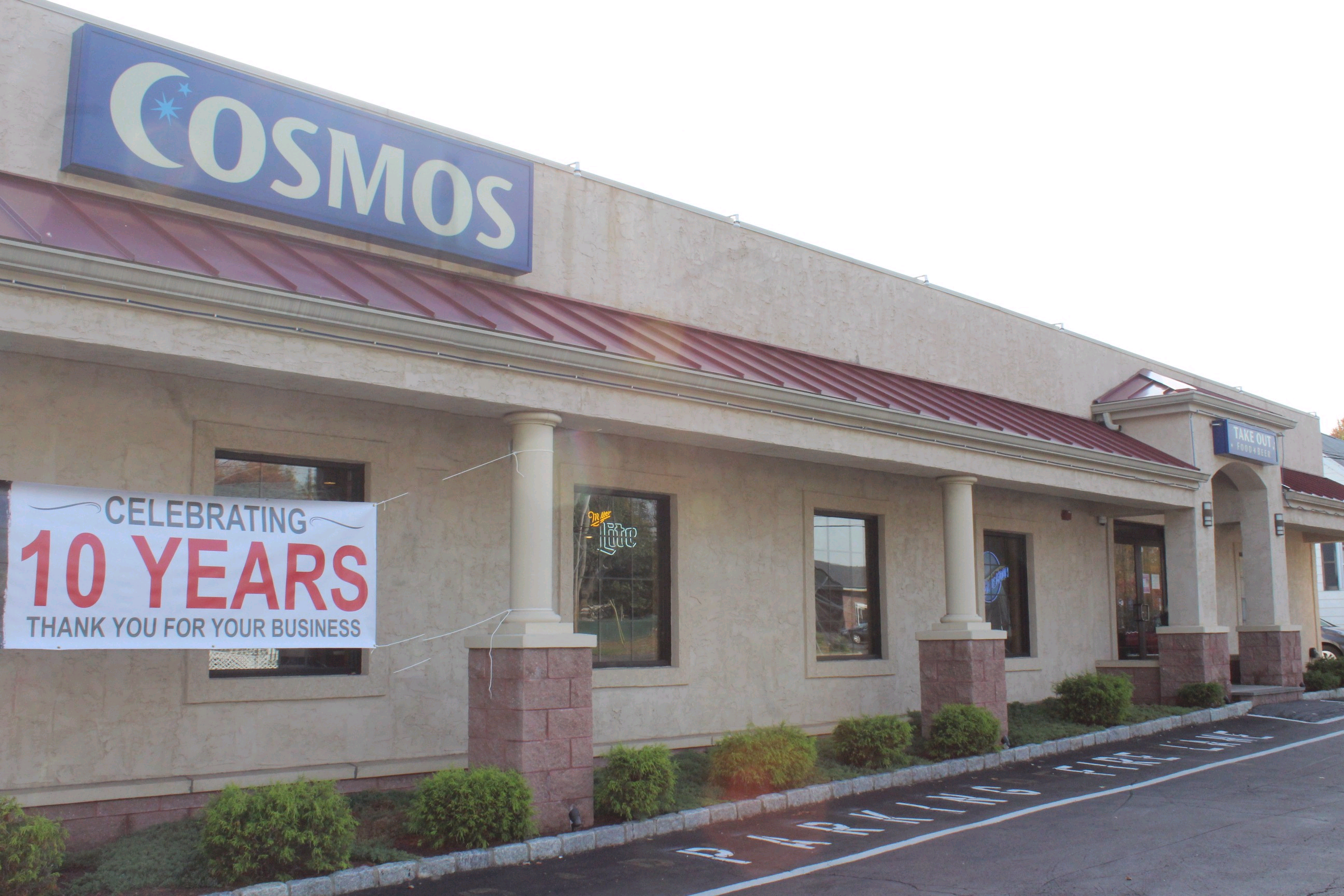 Vision and a commitment to his family's financial future prompted Mr. Fkiaras to purchase a condemned 9,000-square-foot Falls Township property more than a decade ago.
The space is now home to Cosmos Restaurant, Eileen's Academy of Dance, Signarama and Studio 23 … A Salon.
Mr. Fkiaras and his three children spent three years fixing up the former sports bar.
"We built everything from the ground up," John Fkiaras said of the property and its 10-year-old crown jewel, Cosmos Restaurant. "It was a concrete shell."
The restaurant celebrated its 10-year anniversary in November. Its name is a Greek word meaning "universe or everybody," he said.
"It's been family owned and operated the entire time," he said. "We just try and make a friendly atmosphere that everyone can feel comfortable in."
A true family business, the Fkiaras' run Cosmos with their 10-12 servers, bartenders and kitchen staff, who are akin to family. Their mother has incorporated her own homemade specialties into the menu, including lasagna, meatballs and meatloaf. She also creates the gyros, Spanikopita and other Greek specialties served up for Greek Night every Wednesday. On Tuesdays, her twists on classic comfort food, including Chicken, Bacon and Cheddar Pot Pie are hits at the weekly Pot Pie Night.
The Cosmos menu also features more than a dozen hearth fired and gourmet pizzas, including the Drunken Chicken Pizza (fresh mozzarella, grilled chicken strips and vodka sauce).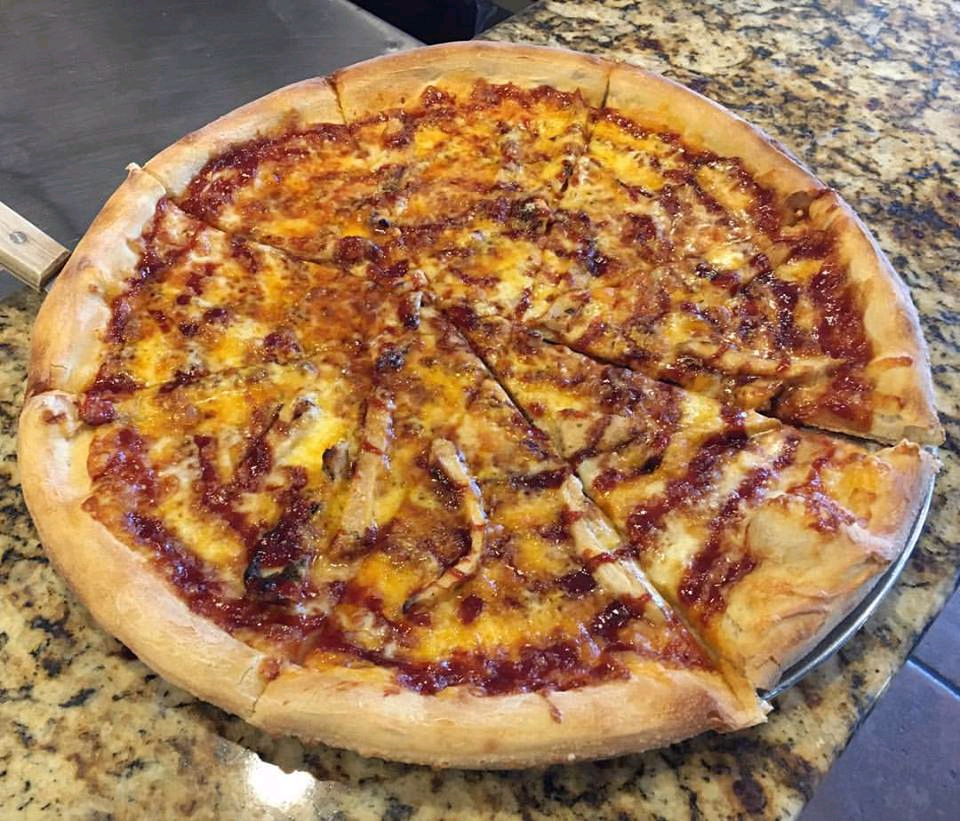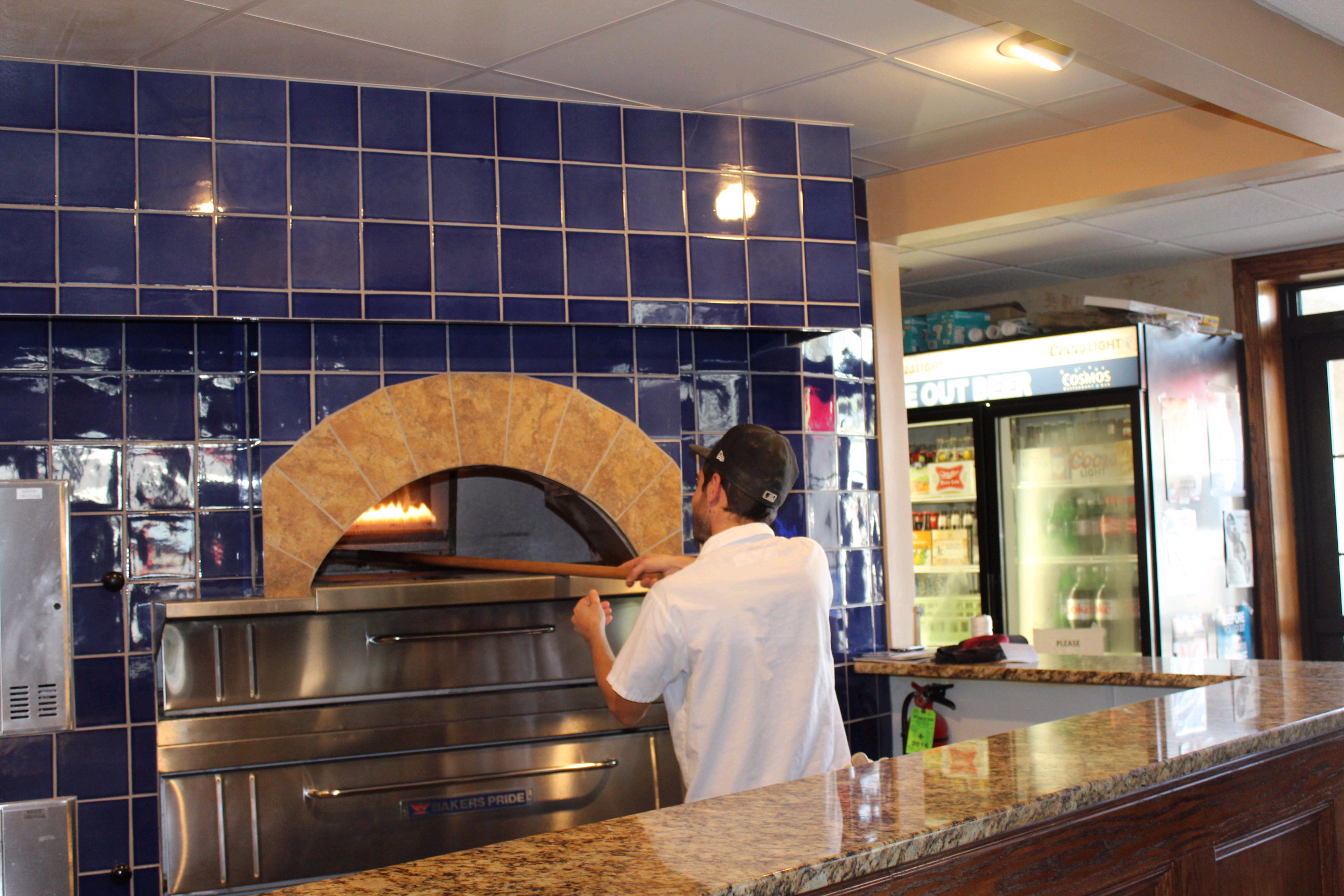 Mussels and clams are popular appetizers and entrees as are chicken, pasta and seafood entrees and a variety of burgers, subs, cheesesteaks, and bar type appetizers like homemade stuffed jalapenos and chicken wings.
The current fare is a departure from the restaurant's initial offerings. The family had hired a chef – a Greek man who was born in Italy - when the restaurant opened in 2006.
"We were strictly family style Italian," he said. "After one year we gained a lot of feedback from the crowd. A lot of the people were saying 'you should bring in some burgers and cheesesteaks, more bar type food.'"
The new menu suggestions have been a welcome addition to the bar, which seats about 45 people. The bar also features happy hour Tuesday through Friday, Thursday Trivia, a variety of specials, as well as a wide list of martinis, 16 taps and more than 60 different types of bottled beer.
The restaurant's main dining room holds 70 and a smaller back room holds another 30, making it an ideal spot for special events like birthday parties, anniversaries, baby showers and more. Cosmos does not offer off-site catering. However, the full menu is available for takeout including large family size trays.
Everything is made to order, resulting in better quality food. That, coupled with exceptional staff – many who have been working with the family for nine or 10 years - make Cosmos the go-to place.
"We have so many repeat customers," he said. "It's your neighborhood place where you know a lot of people here and you know the servers who are taking care of you."
To learn more
Cosmos Restaurant is located at 980 Trenton Road in Fairless Hills. The restaurant is open Tuesday, Wednesday and Sunday from noon to 12 p.m.; Thursday, Friday and Saturday from noon to 2 a.m. Food delivery is available within a three-mile radius. Takeout service is available, as are space reservations for holiday parties and other special events. For more information, call 215-337-9040 or visit www.cosmosrestaurant.net.