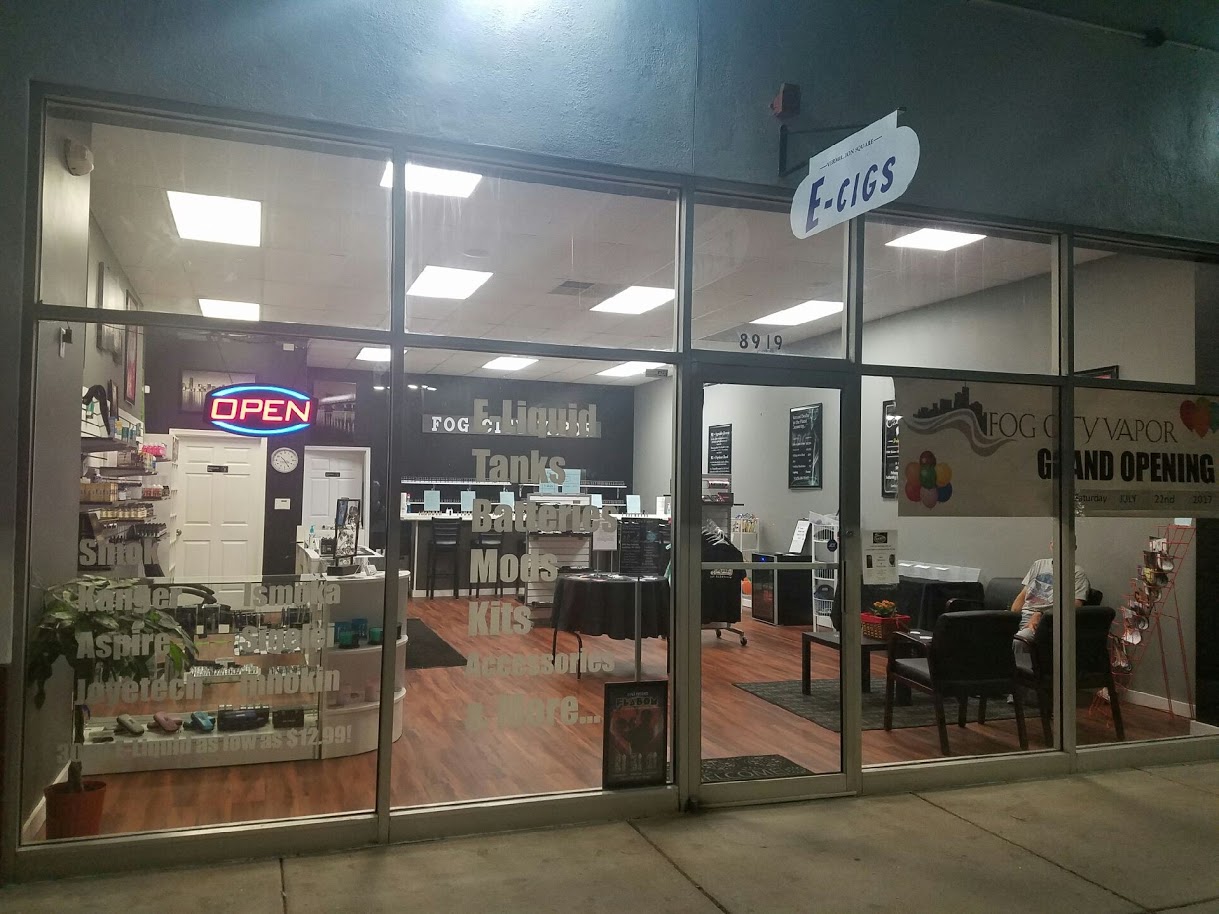 Husband and wife business owners Christopher and Erin Casmirri opened a vape shop three years ago to help others quit smoking since vaping kicked their smoking habit. Fast forward to now and both are smoke-free and their Bensalem-based shop, Fog City Vapor, is successful.
In the summer of 2017, the couple, along with friends-turned-business partners, Ken and Kristin Emery, opened a second shop, Fog City Vapor 2, an 1,100-square-foot retail store in the Vermillion Square shopping center in Levittown.
"We were very excited to open the second shop with great partners who share our passion and stand behind the reason we opened our doors – to get people to quit smoking," Erin said.
Vaping, which involves inhaling and exhaling the vapors produced by electronic vaporizers, is said to be a better alternative than smoking cigarettes since vaping does not contain tobacco. The reason vaping is proving successful in breaking the habit, especially in instances where patches and pills fail, is because it mimics the smoking routine and gives smokers the oral fixation that many crave.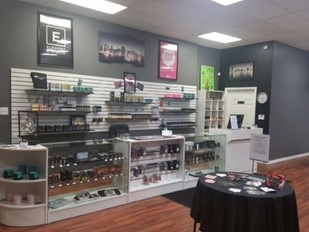 Chris, Erin and Kristin had been regular cigarette smokers and all have since broken their smoking habit, thanks to vaping.
The liquids used in vaping are made of propylene glycol, vegetable glycerin, varying levels of nicotine and a wide variety of flavorings, like menthol or non-menthol and other flavors that taste like fruit and desserts.
"The goal is for people to gradually decrease the amount of nicotine in their e-liquids over time until the customer does not need nicotine at all," Ken said.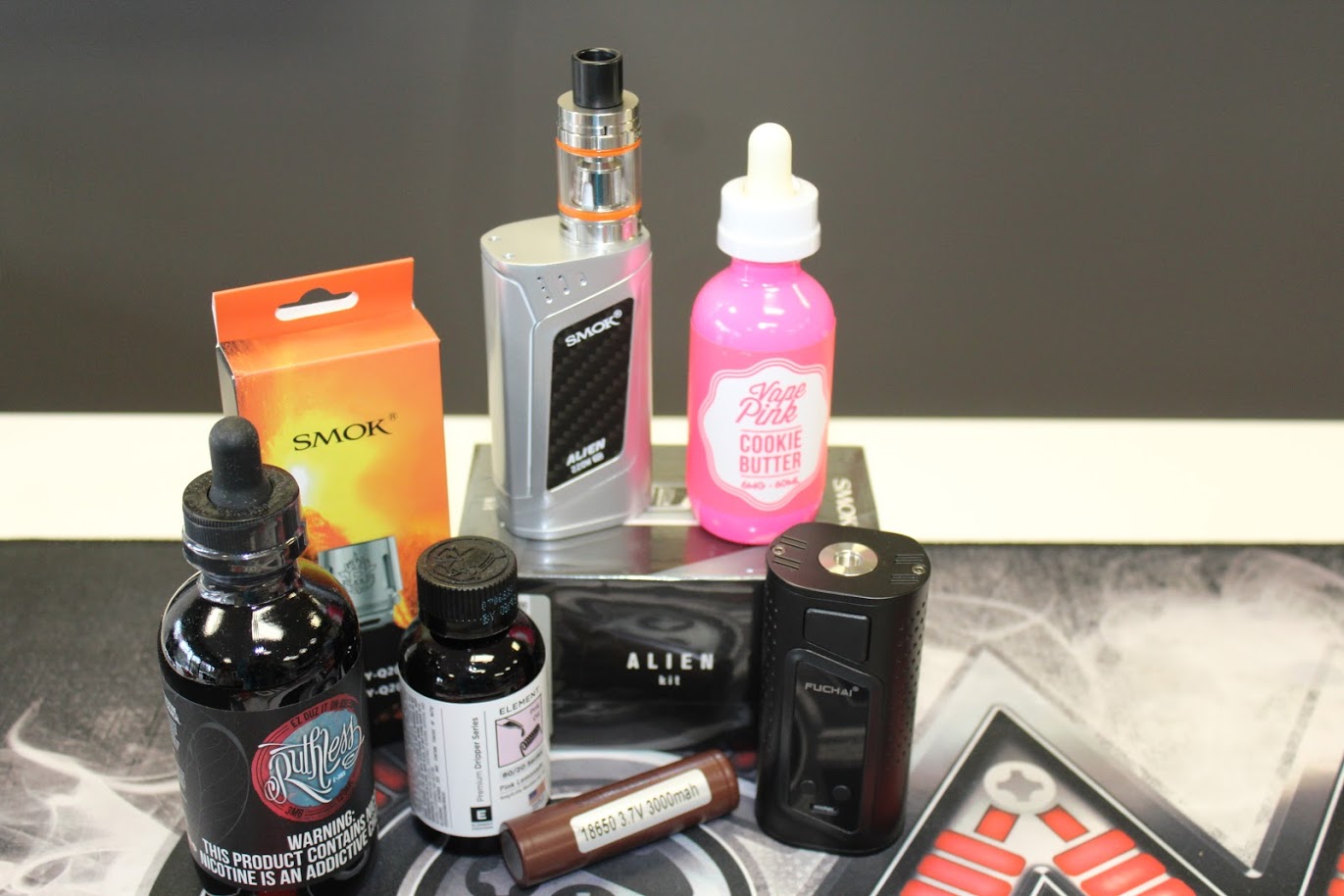 Chris, Ken, Erin, Kristin and the entire Fog City Vapor team strive to provide top-notch customer service and customer education.
"We take pride in teaching customers the process. We truly care about the customer and what they leave with," the team said.
"Every customer interaction is a different experience and we are happy to take the time with each customer to ensure they are happy before they walk out our doors," Kristin said. "We want to help them achieve their goal to quit smoking."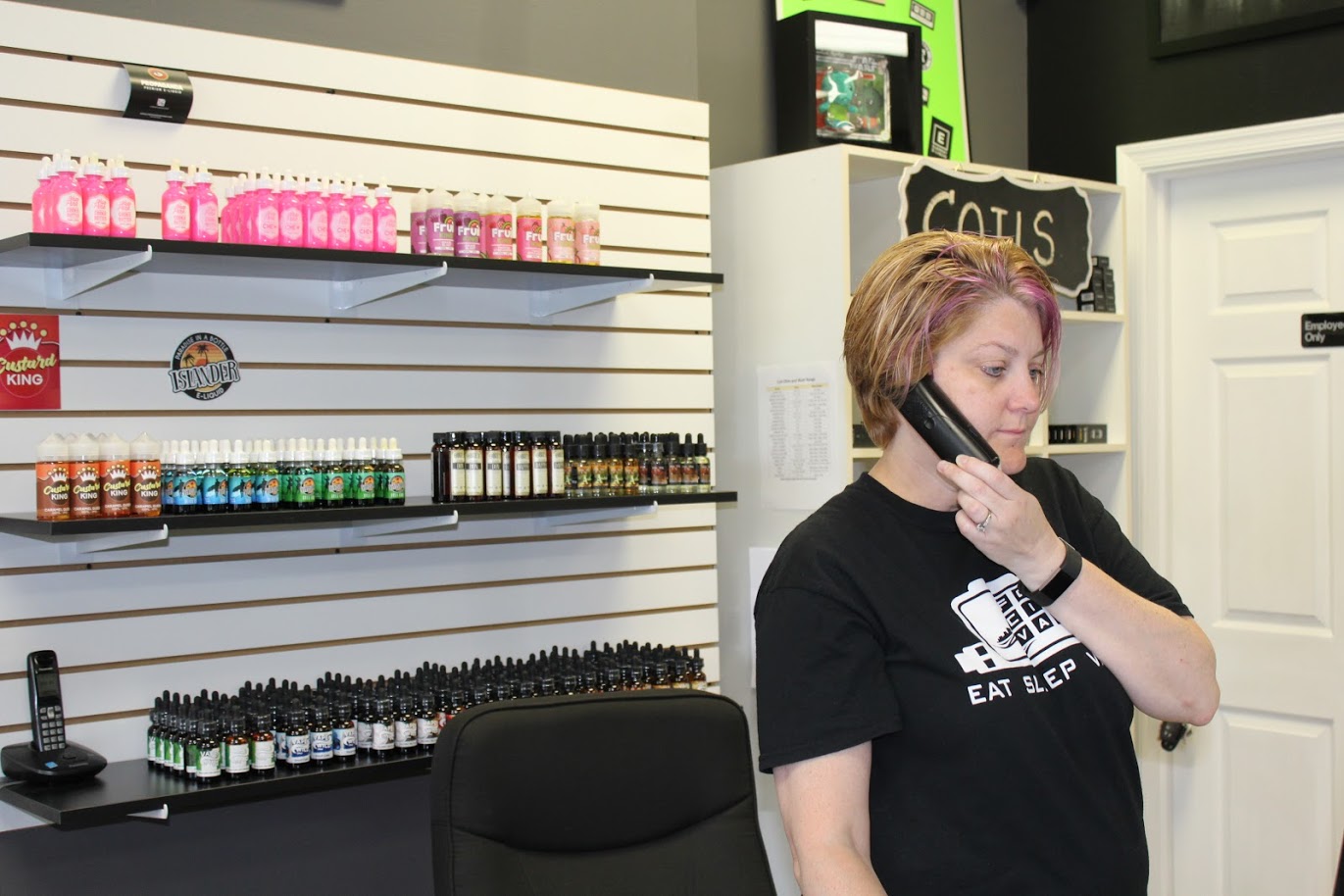 "We will gladly explain how everything works and then together we can decide on what the best options are for each individual person," Erin said.
Fog City Vapor offers a large variety of vaporizers and accessories along with a full tasting bar so customers can try out flavors before they buy them. Customers can choose either a mouth-to-lung style device, which most resembles cigarette smoking or a straight lung inhalation device. It all depends on the customer's needs.
"You have to want to quit smoking and be willing to give vaping a try," Erin said. "We are here to help. Our customers are our number 1 priority."
To learn more
Fog City Vapor 2 is located at 8919 New Falls Road in Levittown. The store is open from 11 a.m. to 9 p.m. Monday through Saturday and 11 a.m. to 7 p.m. on Sunday. You must be 18 years of age or older to purchase vape products. To learn more call 215-945-1900 or visit https://www.facebook.com/FogCityVapor/?hc_ref=ARSGlT5CjDo6zjrl2pe-4GwCJv9PK6VdOq7JTXGkWDNrvhaY6F4WBDeoUcRizSxSSvE&fref=nf