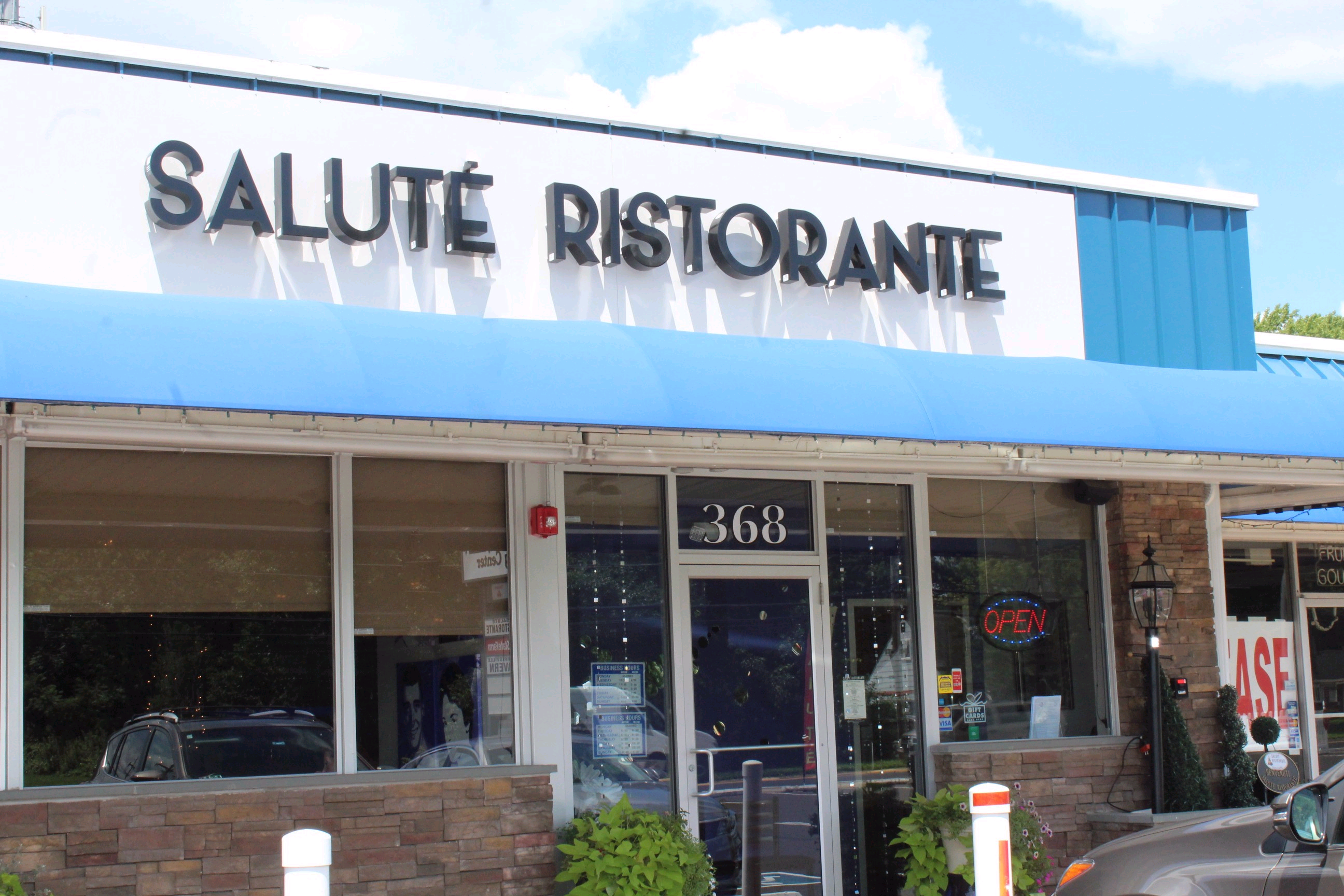 Husband and wife restauranteurs Vincenzo Severino and Kathleen McNulty celebrated the one-year anniversary of Salute` Ristorante in August 2016. While the 70-seat restaurant may be new, the couple is not new to the restaurant business.
For 21 years prior to moving operations to Falls Township, the duo owned and operated Avanti Ristorante Italiano in Pennington, N.J.
"We were off for a while and kind of taking it easy," McNulty said. "This opportunity came up and we decided to take it."
The opportunity was 10,000 square feet of space available following the closure of Centre Fruit Gourmet. The couple added a kitchen and remodeled the inside. The end result is an elegant authentic Italian eatery with great ambience.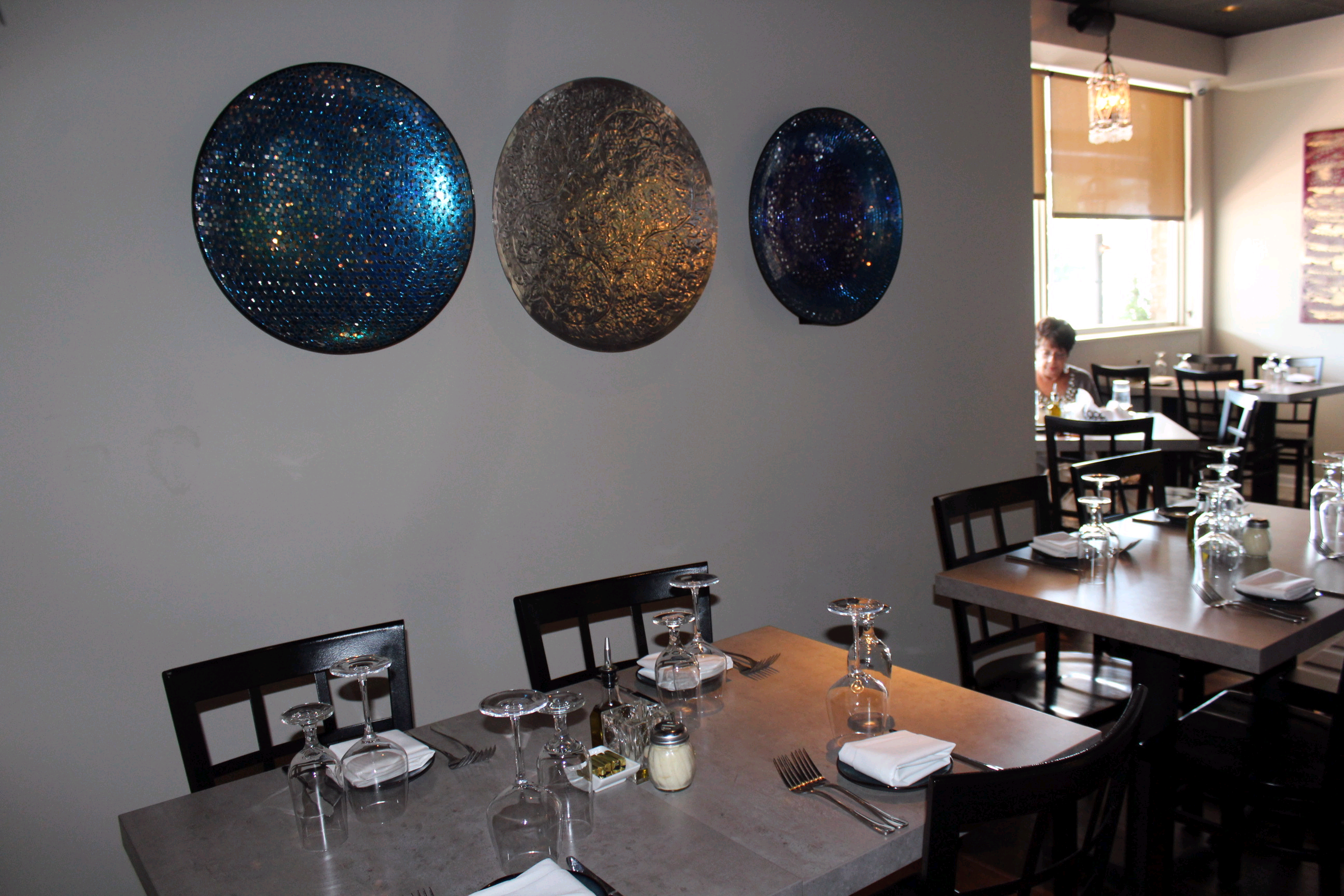 "People seem to be happy when they come in," McNulty said. "We want to have a good vibe."
Severino, a Belgium native who spent his younger years in Sicily before moving to the U.S., is an artist in the kitchen, creating various pasta masterpieces and entrée favorites, including Salmon Livornese (Salmon sautéed with mushrooms, onions and capers in a white wine marinara sauce) Veal or Chicken Sinatra (Breaded cutlets topped with spinach, ricotta and mozzarella cheese, baked and served in a creamy marinara sauce) and Italian Roast Chicken (Half a chicken roasted in olive oil, garlic, rosemary and Italian seasonings, served with roasted potatoes).
A chef of more than 35 years, Severino prepares an extensive selection of sandwiches, salads, entrees, pasta, chicken, veal, seafood and signature specialties.
"We took what was on the Avanti menu and we kind of pared it down," McNulty said. "There's quite a bit of selection."
So much so that the menu does not list Veal or Chicken Parmesan, for instance.
"But we make them all the time," she said. "We took it off the menu to make room for other things that weren't as traditional."
One of the couple's biggest challenges is keeping the menu fresh.
"Vince gets bored with food," she said. "He wants to try something new."
Appetizers are popular among Salute` patrons as well. Calamari Vesuvius (Fried calamari tossed with sliced cheery peppers) and Shrimp Sambuca (Shrimp sautéed with olive oil, butter, diced tomatoes and garlic, finished with Sambuca and served over garlic toast) are favorites.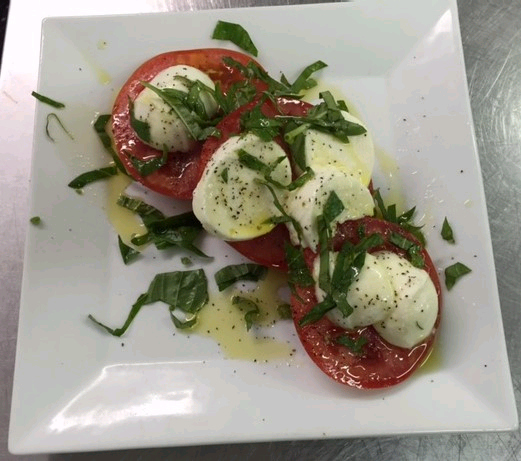 "I was surprised. I didn't expect it to be sweet," McNulty said of Shrimp Sambuca, which she described as "sweet and savory all in one thing."
To help ensure that customers' food is prepared to their expectations, McNulty said she and Severino make sure staff are familiar with the menu, and able to relay specifics to customers.
"We're maniacal about making sure that the customer gets what they want," McNulty said. "We want our staff to be very well educated as far as the food is concerned. You have to understand 'Is it spicy? Is it sweet?' "
An admittedly difficult industry, McNulty said she and Severino have made it work for 22 years and counting by working together as a team and recognizing each other's boundaries.
"He's the chef. He's the creator of the menu. This is his domain, the kitchen," she said, adding that she handles front-of-house operations including scheduling. "There is a very thin line that no one is ever supposed to cross. It took us about a year to figure that out in our other place. We're both trying to make it work the right way."
To learn more
Salute` Ristorante is located at 368 W. Trenton Ave., in Morrisville. The restaurant is open Tuesday through Friday for lunch from 11:30 a.m. to 2 p.m. Dinner is served Tuesday through Thursday from 5 p.m. to 9 p.m.; Friday and Saturday from 5 p.m. to 10 p.m. and Sunday from 4 p.m. to 8 p.m. Catering and takeout service is available, as is space reservations for holiday parties and other special events. For more information, call 215-736-1978 or visit http://www.salute-morrisville.com/.