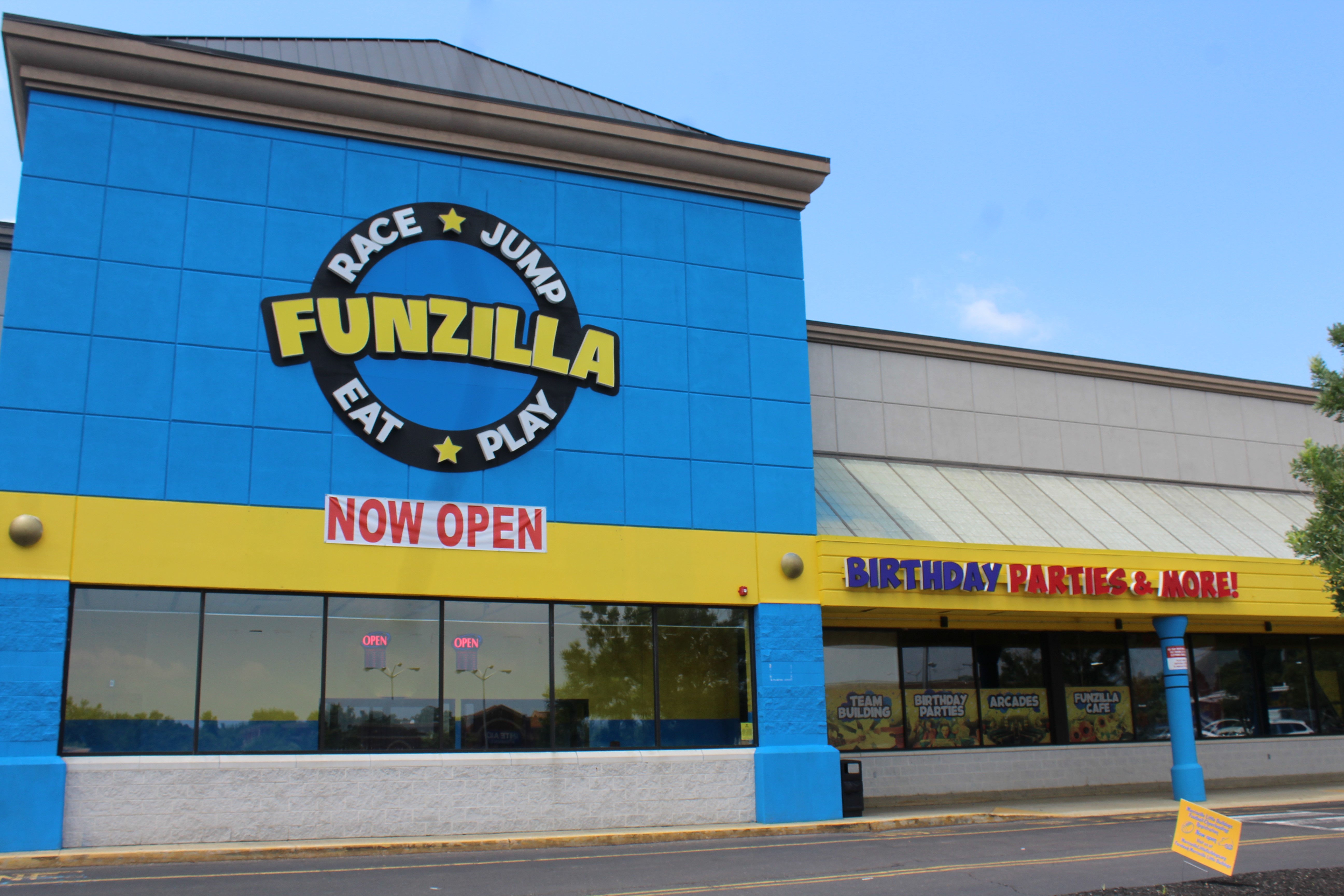 Alex Patel has the solution to your kids' boredom. His answer: a 65,000-square-foot space chock full of trampolines, rock-climbing walls, an arcade, electric go karts, ninja obstacle course, a three-level playground featuring a ball pit, a battle beam and foam pit, dodgeball court, trampoline basketball, plus various activities designed with toddlers in mind.
Funzilla, Patel's monster of an indoor amusement center, has been killing kids' boredom seven days a week since he and business partner Roshan Patel opened in the former Pathmark store in April.
Unlike the competition, which tends to focus more on either trampolines or go karts, Funzilla offers "a bunch of things under one roof."
Another difference: Instead of being part of a chain, Funzilla is an independent family business run primarily by the partners, their wives and 85 employees.
The indoor activity center attracts people of all ages, but Alex Patel said ages 2-13 is Funzilla's sweet spot. With room enough to accommodate up to 1,001 people at a time, Funzilla appeals to groups both large and small.
The center features eight party rooms, as well as a café with kids favorites such as pizza and ice cream, as well healthy eating options. Parties can be arranged for a minimum of 10 kids upward to 200, he said.
Parties generally last about two and a half to three hours.
Funzilla is Alex and Roshan's first joint venture in Pennsylvania. About five years ago they built two similar, but smaller locations in Connecticut. During Rosham's commute to Bensalem to visit his then-future wife, he saw the available space where Pathmark once stood.
After committing to the Falls Township location, Alex and Roshan sold the Connecticut centers and relocated their families to Bucks County.
Alex said his 3-year-old son is lucky to have grown up being able to play at all three of his father's indoor activity centers.       
Having a young child helps to guide which activities and special events the center offers, he said.
"My wife tells me what parents like and what parents don't like," Alex Patel said. "We have experience. We know what to offer."
Some of the early offerings include special pricing and hours for toddler and parent activity time, teen nights, glow nights and sensory jumps for children with special needs.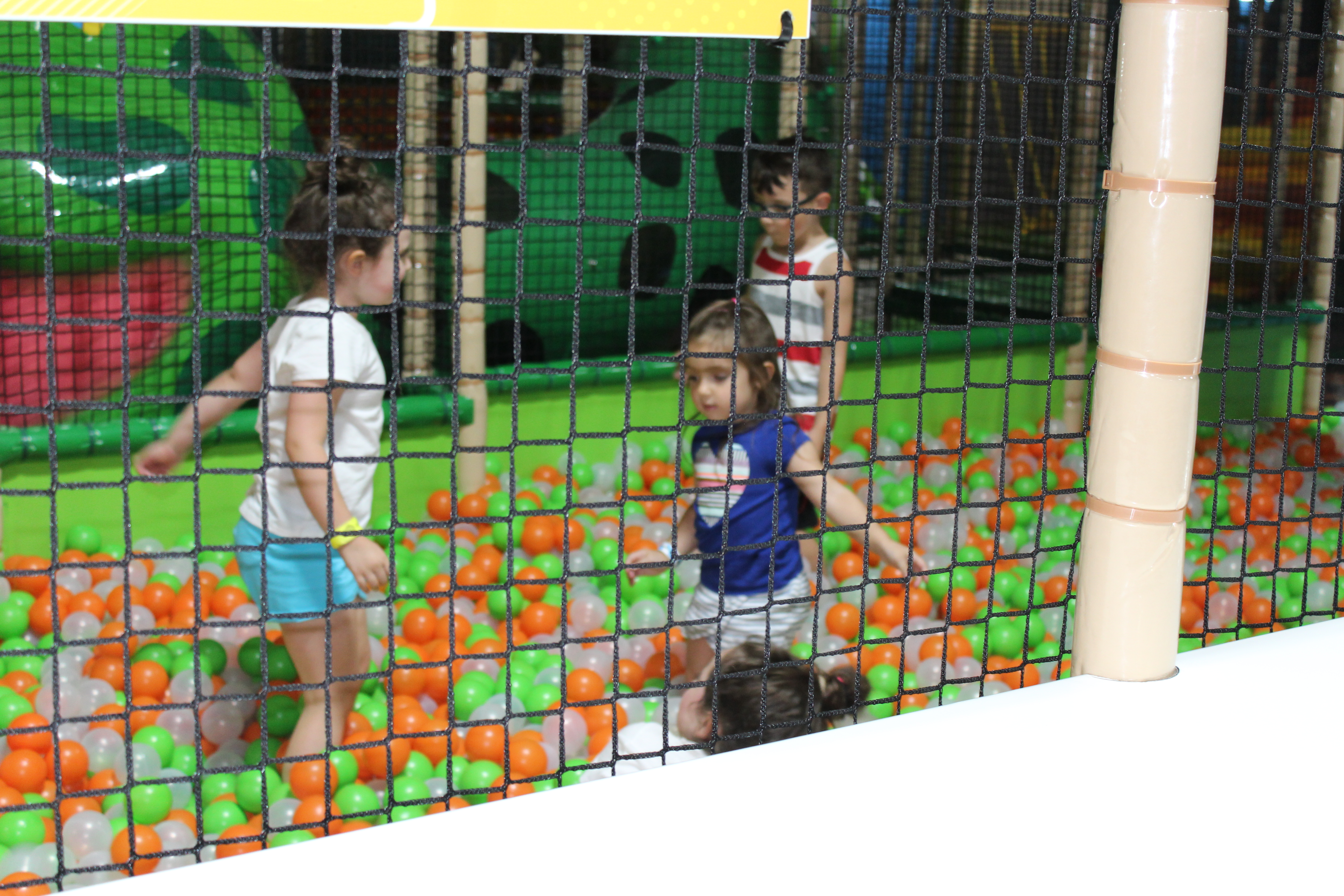 Funzilla also offers outings for summer camps and, during the school year, dedicated time for home school students.
Overnight jumps were popular at his previous centers and Alex said he hopes to continue them in Falls too.
"They bring in sleeping bags," he said. "They jump all night. They race."
Eventually, overnighters sleep in their sleeping bags on the trampolines.
Prom night was another popular event at their past locations and one that Alex said he'd like to try in Falls. The late April opening made doing so in 2019 not possible.
As far as plans to expand or open additional locations, Alex said he and Rosham - while still involved in the day-to-day operations - are focusing more on family life. Converting the shuttered Pathmark to Funzilla was a gargantuan undertaking which took a year of seven days per week, 16-hour days to construct.
The owners weren't the only ones eager to open.
"People were waiting for us to open," Alex said, adding that people travel from an hour away and even as far as New York for the Funzilla experience. Particularly families traveling to Bucks County to visit Sesame Place "are looking for a day two."
Funzilla is happy to oblige. Boredom be gone.
To learn more 
Funzilla is located at 500 Lincoln Highway in Fairless Hills. The indoor activity center is open Monday through Thursday from 10 a.m. to 9 p.m.; Friday and Saturday from 10 a.m. to 10 p.m.; and Sunday from 10 a.m. to 9 p.m. during the summer months. Funzilla opens at 11 a.m. every weekday during the school year. For more information or to book a party, call 215-488-7352 or visit https://funzillapa.com/.