Arosso, A Touch of Sicily
Dave Monterosso grew up in the restaurant business. Before he was even born, his father had worked for and owned pizzerias in New York, Virginia and New Jersey.
Operating an Italian-style restaurant was second nature for the younger Monterosso, owner of Arosso, A Touch of Sicily. Since 2011 the Monterosso family has owned the 80-seat restaurant and banquet space, which is situated near the corner of Lincoln Highway and Arleans Avenue.
"That's all we know," he said. "Especially me, I was born in it."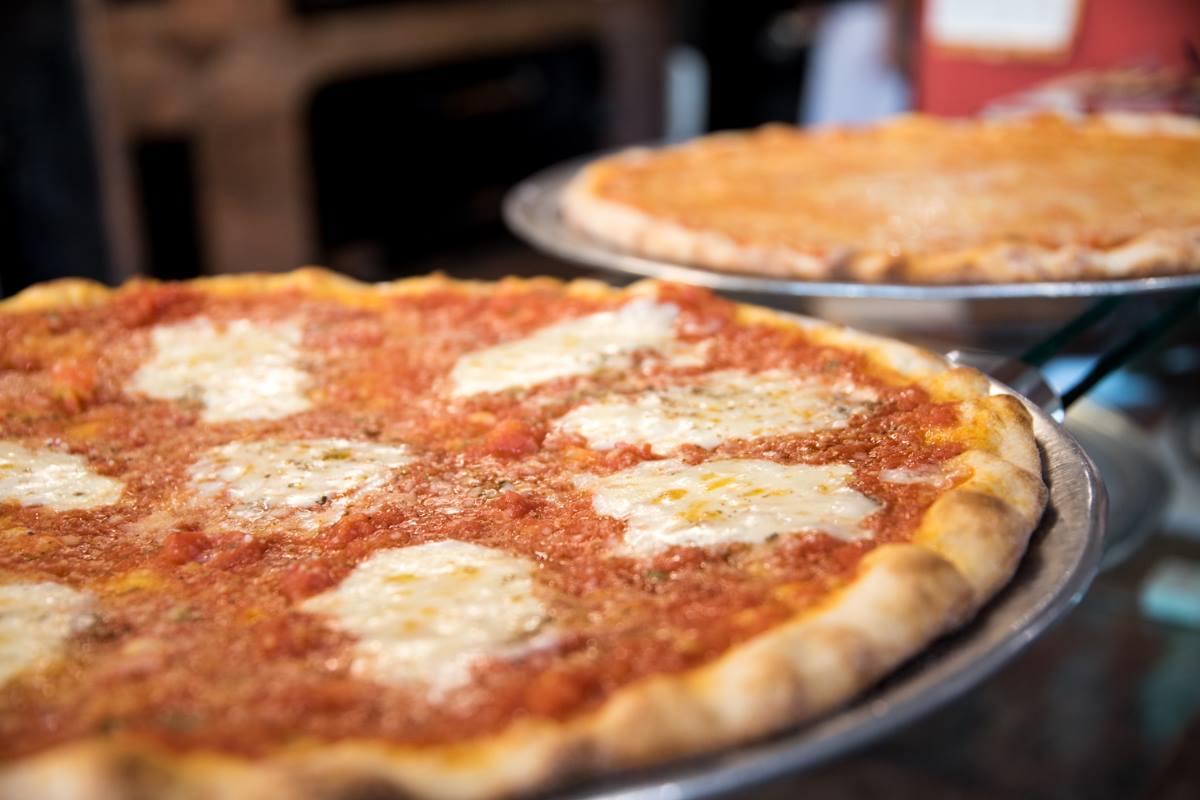 Before opening Arosso, the Monterosso family had owned Café Monterosso on nearby Makefield Road.
When it came time to delve into a new restaurant venture, Monterosso and his family literally transformed a shuttered diner to what is now Arosso. Together, the family demolished the former building and designed and framed out the new space. The family did "everything except plumbing and electric."
Running the restaurant is similar in that Monterosso and his mother, father and nephew wear many hats. Monterosso shares food prep, cooking, cleaning and serving duties – along with overseeing the business.
"It's hard," he said. "You're at each other's throats sometimes."
The rewarding aspects far outweigh the challenges. For Monterosso, making fresh, made-from-scratch pasta dishes, seafood, pizzas and a variety of sandwiches that his customers love makes it all worthwhile.
He takes pride in the fact that Arosso's entire menu can be gluten-free. Best of all, the restaurant's gluten-free calzones, cheesesteaks, hoagies, mozzarella sticks, onion rings and chicken fingers taste the same as non-gluten-free choices.
"You can not tell the difference," he said.
The exception is pizza, which has a slightly different texture when made without gluten. The result is a healthier option that customers rave about.
Arosso offers daily specials Sundays through Thursdays, including a full-course meal for two with a complimentary bottle of wine on Sundays; pizza day on Mondays; all you can eat pasta on Tuesdays; discounted appetizers on Wednesdays; and free kids meals on Thursdays.
Pasta dishes, house specials and entrees featuring crab and shrimp are among customer favorites, according to Monterosso.
"Our burgers are getting very famous," he added.  
The eatery features breakfast, lunch and dinner choices and many of the menu items feature produce grown in Arosso's garden, near the restaurant.
Looking ahead, Monterosso hopes to add more vegan menu choices to the menu.
To learn more
Arosso, A Touch of Sicily is located at 530 Lincoln Highway in Fairless Hills. The restaurant is BYOB. Its hours of operation are from 10:30 a.m. to 10 p.m. Monday through Friday; 8:30 a.m. to 10 p.m. Saturday; and 8:30 a.m. to 9 p.m. Sunday. Takeout, catering and delivery are all available. The restaurant also has space available for special occasions. For more information, call 215-295-1311 or visit https://www.arossorestaurant.com/#/.