Jenny Colwell greets her customers like those ever-familiar scenes from "Cheers."

Except at her shop, One Brew at a Time, Colwell, in addition to knowing her customers' names, knows the type of coffee her regulars prefer.
"We have something for everybody," she said. "However, you're not treated like just anybody."
Colwell, a black tea lover turned coffee connoisseur, strives to "wow" her customers. If her store does not have what the shopper is looking for – in the neatly stocked shelves boasting more than 180 varieties – Colwell will do her best to have it on hand for a near future visit.
She opened the single serve coffee, tea and hot chocolate store with her boyfriend, John Zackowski, in October 2015 after redoing the floors, painting, and adorning the shop in orange and black. The space had been previously used as a pet food store and a Metro PCS, she said. Situated adjacent to a cheesecake store, coffee just seems to make sense.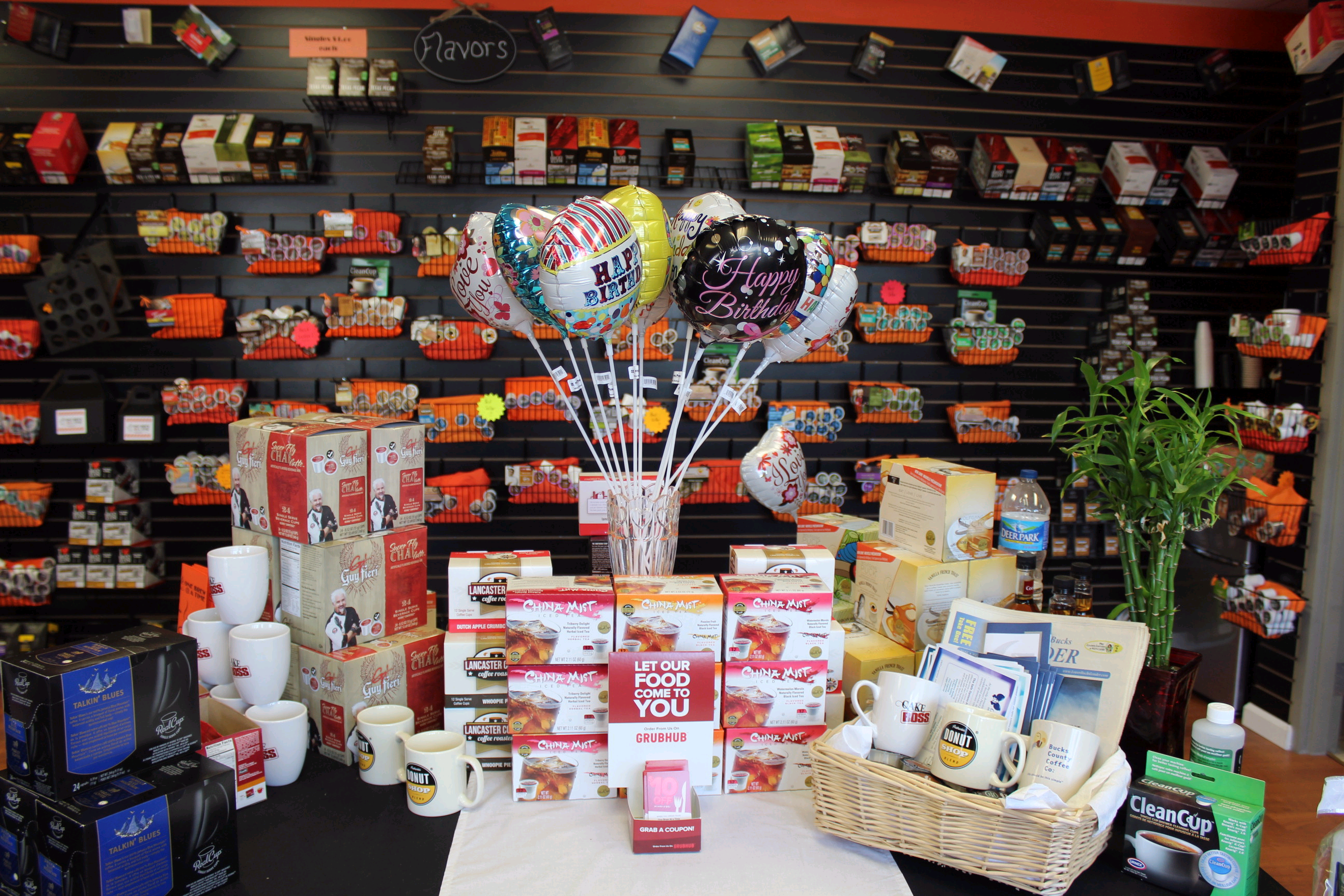 She describes Marley Coffee Talkin' Blues as the "diamond of coffee" and said the Marley Coffee line is the store's best seller.
She has helped customers put together unique gifts for Father's Day, Mother's Day, Christmas and Valentine's Day and offers cards and balloons to give shoppers that "one stop" shop approach to gift-buying.
For newbies, or for non-coffee drinkers, Colwell shares that there are light, medium and dark coffee varieties available, as well as flavored coffee. Light contains more caffeine, while medium varieties are similar to what you'd get at Dunkin' Donuts or a diner.
When customers are unsure of what to buy for a loved one, Colwell said medium coffee tends to be "safe."
"You're safe throwing in a hazelnut or a vanilla," she added.
Colwell, who oversees front of store operations, reads as much as possible and is constantly looking for nuggets of coffee-related insight to share with customers. Bright-colored bursts taped to coffee baskets let customers know that certain varieties are lattes, while one of the decaffeinated choices is made without chemicals and purportedly safer.
"We try to give the customers as much information as possible," she said. "I'm a reader and I listen."
Recently, One Brew began taking its coffee on the road via the One Brew Coffee Bar. Customers can reserve for parties, wedding receptions and showers. Colwell takes a large selection of coffee with her and brews cups as requested. Customers are only charged for what is brewed.
"It's an opportunity for us to bring something cool to a party, to an event," she said. "I have found something for everyone."
To learn more
One Brew at a Time is located at 229 Plaza Boulevard in Morrisville. Store hours are Monday through Thursday from 11 a.m. to 6 p.m.; Friday from 11 a.m. to 7 p.m.; Saturday from 10 a.m. to 6 p.m.; and Sunday from 11 a.m. to 5 p.m. The store offers a Privy Perks Program which awards customers who purchase two dozen single serve pods 10 times with a free dozen pods. For every two dozen bought at a time customers receive two pods free. For more information, call 267-797-5437 or visit http://1brewatatime.com/.