Steve Rodriguez bought his first engraving machine on a whim in 1974. At the time, he worked in a machine shop and got started creating name tags for people attending tradeshows and meetings.
"It just kind of progressed form there," he said. "I started out of my house."
What began as a "hobby" quickly turned into a part-time job and, in the years to come, a full-fledged business.
Rodriguez had been engraving from his Langhorne home for many years prior to opening Rodriguez Engraving in Langhorne in 1998. In July 2020, he expanded his long-time business with a second location in Falls Township. Situated at 85 Makefield Road, Rodriguez's Falls store is in the same location as Bry-Mar Trophy, which has since closed.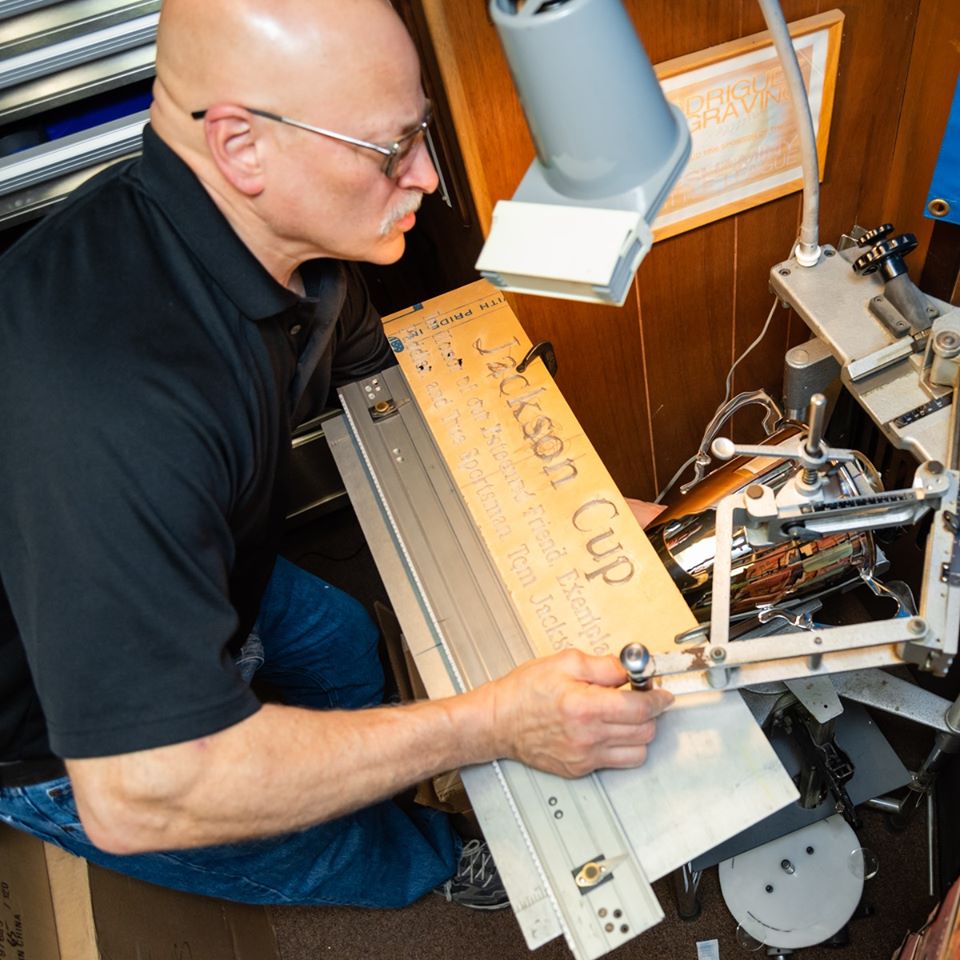 "It's kind of like the sales office," he said of the Falls site, adding that he wanted to keep it convenient for Falls and nearby customers not wishing to travel. "I'm just trying to keep the customers up there."
Rodriguez Engraving specializes in customized trophies, plaques, awards, custom-printed and embroidered apparel, as well as tool and die services, knives and firearms and engraved signs, among other product offerings. In the wake of COVID-19, Rodriguez is also printing full-color face masks. Some items, like plaques and trophies, can be made in a few days, while clothing, hats and embroidered items typically take two weeks.
Plaques and school awards are his most popular items. Rodriguez Engraving regularly provides services to Pennsbury and Neshaminy school districts, as well as Morrisville Little League and Morrisville Baseball, the Knights of Columbus, and Philadelphia Police, among other long-time customers.  
"There's a lot of people who pass my name around," he said. "There's not a lot of people in the area who do this."
That has worked to his advantage. His reputation has also helped keep – and grow – his loyal customer base as more and more similar companies offer online services.
"A lot of times people would call me up and say, 'I know you're going to get it done right and you're not going to mess it up,'" Rodriguez said. "I don't make a lot of mistakes because mistakes are costly."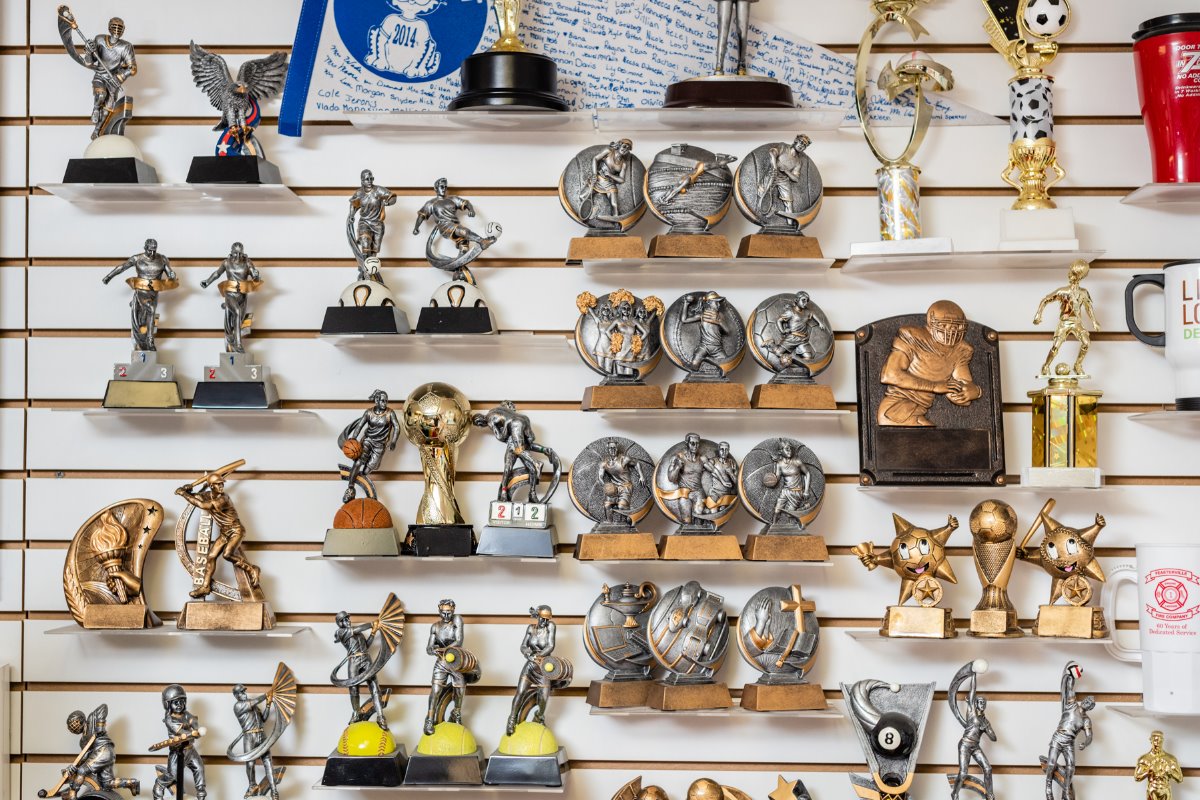 The bottom line is he stands by his work and strives to provide the best possible service.
"That's how I work. If you bring something in, I'm going to make sure it's right or it's fixed," he said. "I just take a little more pride in my stuff."
To learn more
Rodriguez Engraving is located at 85 Makefield Road, Suite 4 in the Gaslight Village Shopping Center. Hours are Monday through Friday from 10 a.m. to 6 p.m. and Saturday by appointment only. For more information call 215-752-8119, visit https://rodriguezengraving.biz/ or email sales@rodriguezengraving.com.