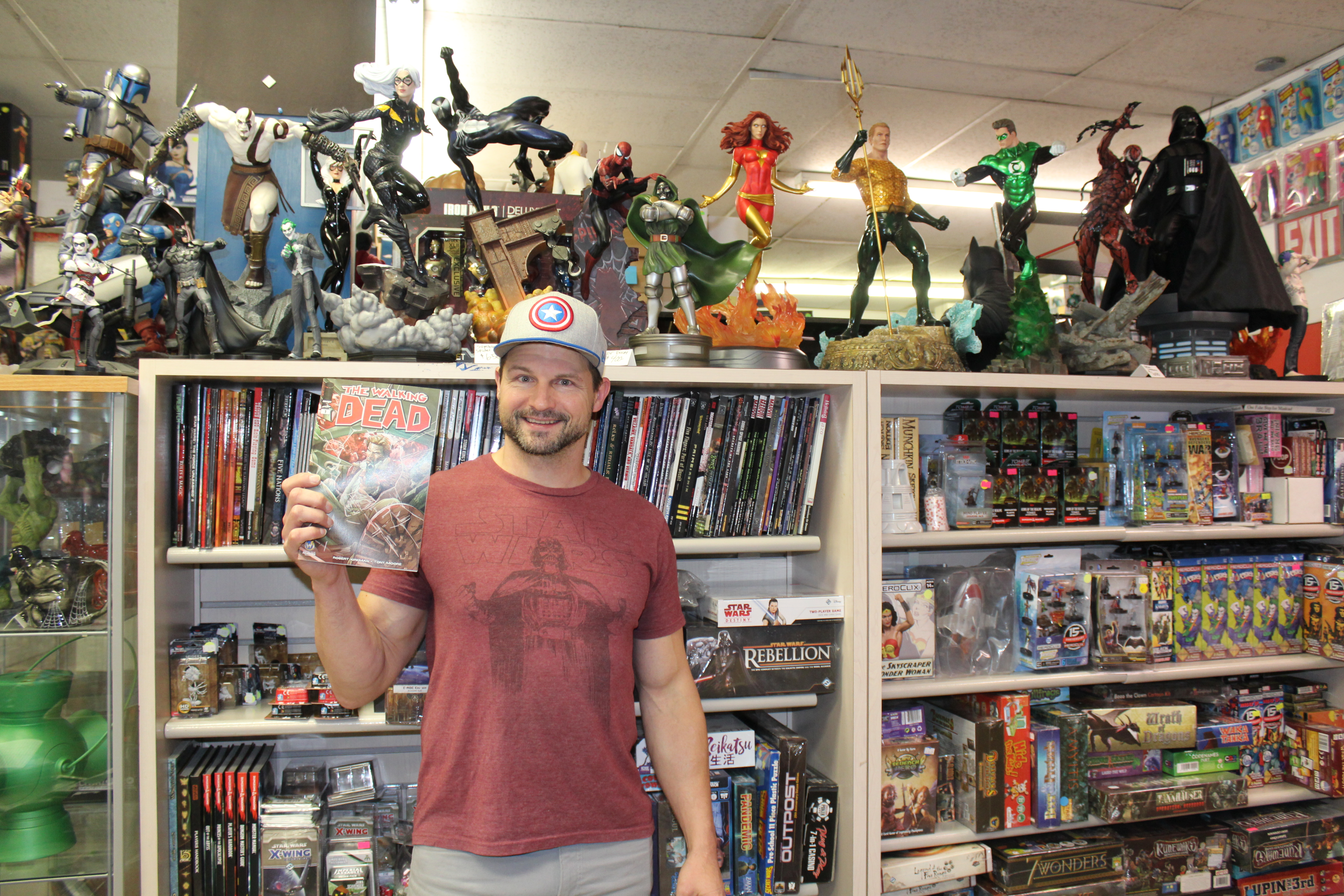 Wade Shaw's love of comic books – and Captain America in particular - started early and soon took over much of the bedroom in his childhood home. By age 12, Shaw was working at a comic book store to earn enough store credit to buy more comic books.
"I was just a little kid that was into it," the ever-modest Shaw said from his store, Wade's Comic Madness, amid three quarters of a million comic books and hundreds of collectibles and other memorabilia.
Soon after, Shaw started working at a video store. In addition to buying, selling and trading comic books at conventions and from his home, Shaw manned a four-foot shelf in the store to stock items he wanted to sell. It did well so he "took over another shelf."
Before long, Shaw's comics encompassed half of the store. At age 21, while attending school for stenography, Shaw was presented with the opportunity to buy the entire store. He thought long and hard and ultimately become a store owner 25 years ago. Ten years after that, he dropped the video aspect of the business and relocated to his current location, on New Falls Road.
"It's grown into a crazy monster now,"
Shaw said of the store's stock. "It's just more and more every day."
His 2,400-square-foot space is two stores that he combined into one, plus two full basements for comic storage and gaming. Wade's Comic Madness hosts Dungeons and Dragons and other games almost daily. The store also puts on gaming marathons to benefit charities, including Children's Hospital of Philadelphia and St. Christopher's Hospital for Children. In honor of an employee's 10-year cancer remission anniversary, the store put on a fundraiser to benefit her treatment center.
In addition to helping area hospitals for youth, Shaw and his employees strive to offer top-notch customer service. If the store doesn't have it – which is rare – Shaw and his team will go to great lengths to get it.
"We love to special order things. It's our top priority to get it for customers," he said. "I'll go so far as to order it at a loss. If you go to a big box store and they don't have it, you're out of luck."
A husband and father now, Shaw said he continues to be encouraged by the new customers he sees every day. Many are "non-comic book readers who want to be comic book readers," he said.
"More kids are getting into it," Shaw said, noting that Marvel and DC Comics had put out young reader comic books previously that did not sell.
And, contrary to what many people believe, women do read comic books.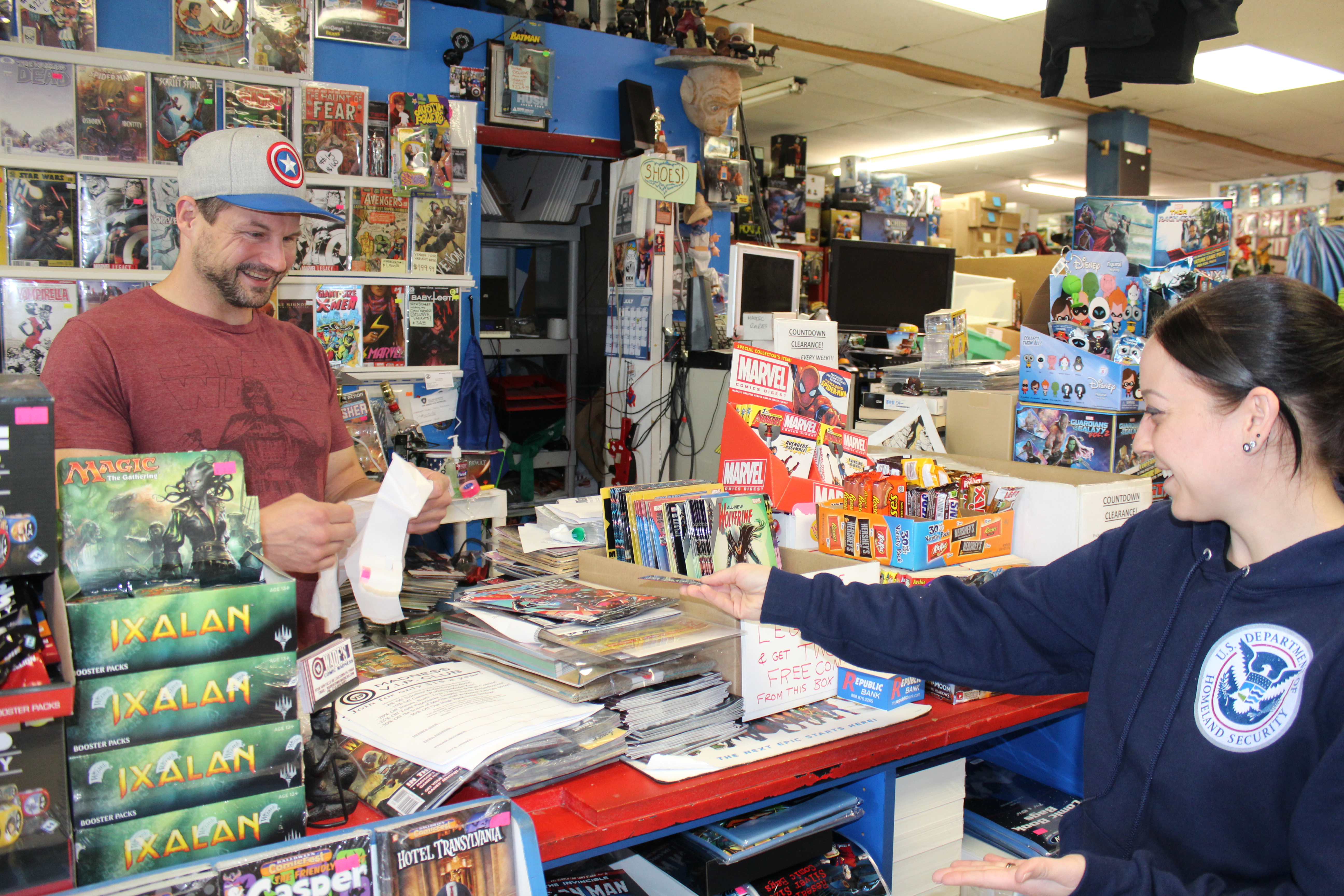 Shaw estimates that more than 20 percent of comic book readers are women and girls. Seeing characters like Wonder Woman on the big screen or Walking Dead on TV, certainly helps.
"The movies are a lot of fun," he said. "These things really are soap operas with costumed characters."
Shaw has seen comic books and memorabilia come and go throughout the years. His most lucrative item to date was a Captain America statue that sold for $14,000.
Customers often ask him which items will be worth the most money.
"There's no science to it," he said. "It's basically like a stock market. You can have informed opinions, but things go haywire."
To learn more
Wade's Comic Madness is located at 8750 New Falls Road. Hours are 10 a.m. to 10 p.m. Monday through Saturday and noon to 6 p.m. on Sunday. For more information, visit http://comicmadness.com/, call 215-946-9381 or email store@comicmadness.com.