After graduating from the Culinary Institute of America in 1990, Kim Quay worked as a fine dining chef in Philadelphia during the City's restaurant renaissance.
When she had children some years later, Quay knew she needed a change.
"You can't work late nights with small children," she said, referring to the long hours of her former job.
Her family relocated to Lower Makefield so her children could attend Pennsbury School District.
It didn't take long for her return to the kitchen. By 2005 she reinvented herself with a cooking gig that she tailored around her kids' schedules. Quay began renting kitchen space to prepare home-cooked meals that she sold in area markets. Her idea took off, and, in no time Quay's pot pies and other home-style eats were available for purchase in seven to nine markets a week. Eventually, the rigors proved to be too much and Quay, about five years later, had outgrown her cooking outlet.
"I was renting kitchen space pretty far away," she said. "It got to be really inconvenient to manage it all."
With her kids all but grown up, Quay is back to pulling long hours, most times 90 per week.
"The restaurant is still finding its legs," said Quay, who was chosen as Best Chef in Bucks County from Bucks Happening online magazine. "I'm tired. I'm here seven days a week. I'm here all the time."
With a seemingly unending supply of catering orders to fill, plus daily restaurant specials, a seasonally changing menu and a daily menu of "constants" like lasagne Bolognese; turkey chili; butternut mac-n-cheese; and chicken salad with grapes, almonds and dill to keep on hand, Quay and her 20 employees are cooking non-stop.
Some of customers' favorite dishes include Thai brussels sprouts, vegan eggplant and shortbread grilled cheese. On the catering side, bacon wrapped dates stuffed with blue cheese and almonds are popular. A portion of Comfort Food's business is retail food items, i.e. fare that has been made and packaged with heating instructions and ready for carryout.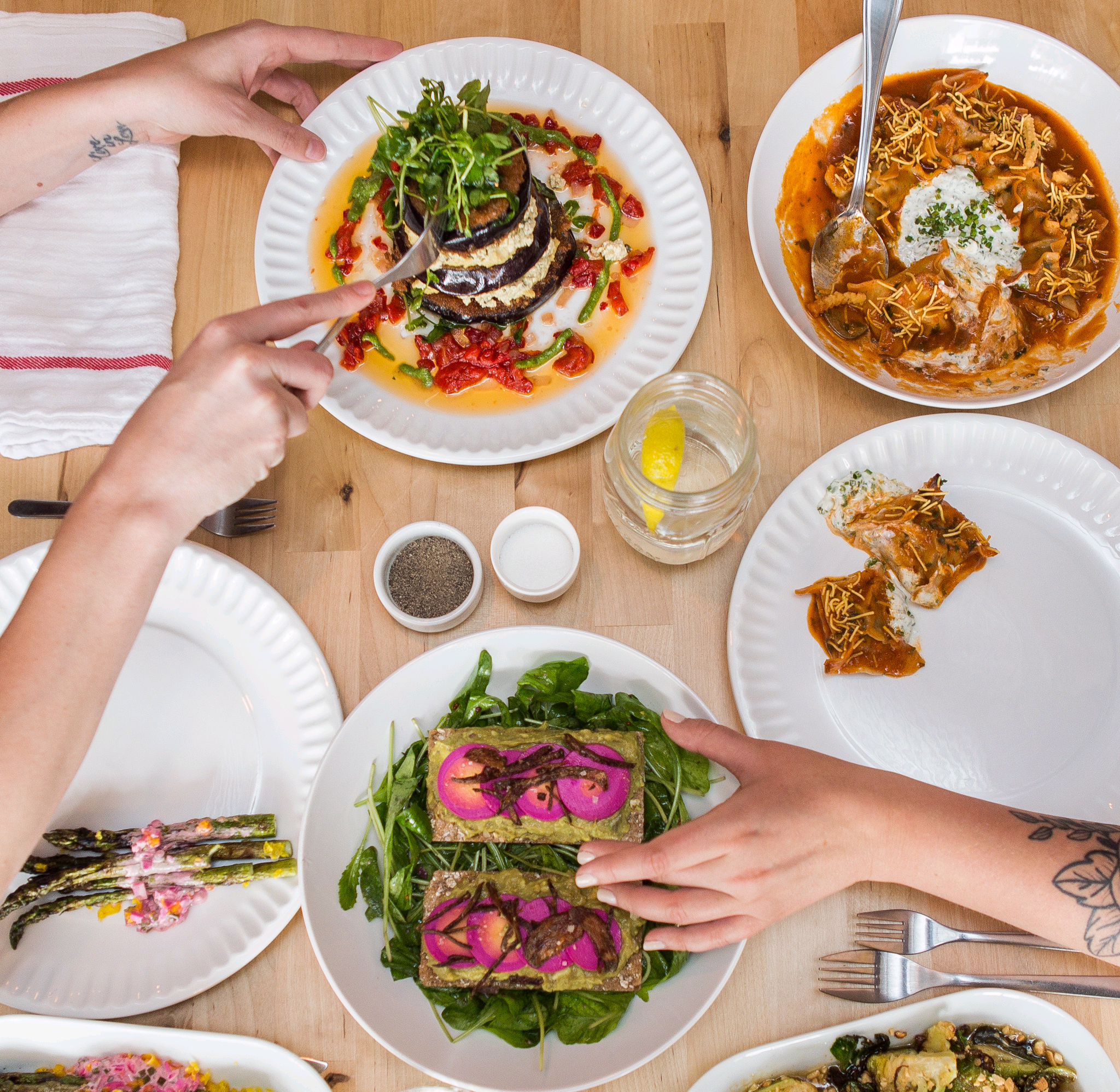 "Anybody who doesn't have the time or the wherewithal to cook can home here and get food like your mom would make, or your wife would make," Quay said, adding that not all eateries follow her approach. "Our food is better. Most restaurants and caterers don't make everything that they sell. They rely on things that come in boxes and cans."
Particularly with entrees in the $8 to $14 range, Quay said the propensity toward freshly prepared food from seasonal crops, as well as meats and cheeses from local farmers, sets Comfort Food & Kitchenette apart.
"There's sort of a bottom line here. Every dish that leaves this place is really good," Quay said. "We've never defaulted from that."
In addition to catering for a variety of small and large events, Comfort Food, on occasion, hosts parties in-house, during non-operating hours.
And, even without advertising it, the restaurant keeps a full house during its weekly Taco Tuesday, which Quay bills as "the funnest thing you can do anywhere in Bucks County." For $25 guests enjoy homemade guacamole and chips, a chef's choice of an appetizer, an unlimited supply of three types of tacos, as well as dessert, complimentary cocktails and a movie.
"It's something that you're not getting anywhere else," she said.
To learn more
Comfort Food & Kitchenette is located at 437 Alden Ave., in Morrisville. Hours are Monday from 10 a.m. to 6 p.m. for chalkboard take-out only; Tuesday 11 a.m. to 5 p.m. for eat-in and 11 a.m. to 8 p.m. for chalkboard take-out; Wednesday-Friday from 11 a.m. to 8 p.m. for eat-in or chalkboard take-out; and Saturday from 11 a.m. to 3 p.m. for eat-in and 11 a.m. to 5 p.m. for chalkboard take-out. For more information call 215-847-5707 or visit www.cfkitchenette.com.