Sep 15, 2023
General News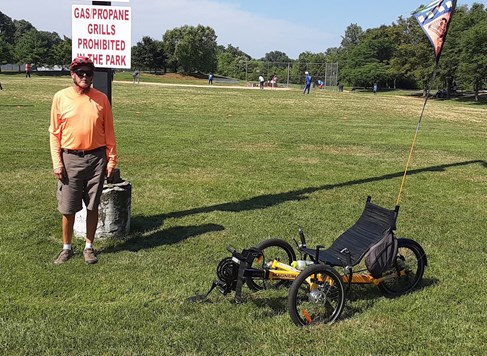 Every Saturday since June, a group of bicyclists have met at the soccer field pavilion A at Falls Township Community Park for an 8:30 a.m. bike ride.
Organized by Charlie Bozzo, the group rides through the community park, Delaware Canal State Park, as well as various parts of Levittown during 90-minute weekly rides. Excursion rides to Bristol or Morrisville are always up for consideration as well.
The group is geared for adults ages 18 and up. Helmets and full shoes are required by all participants.
"Everyone interested in group participation, exploring, and enjoying the weather is invited," Bozzo said. "Fall is a wonderful opportunity to see the environment undergo its seasonal change."
Bozzo participated in a mountain bike riding group in the 1990s and wanted to give it a go again.
"It just came about organically. One person in the group is my closest friend today," he said. "Cycling has just always been something I felt the need to share. It has, and continues to help, me in so many ways."
In addition to Bozzo, five others participate in the group rides. He rides a recumbent trike, while three of the riders use E-bikes and the other two ride mountain bikes.
The group usually does not ride in the rain. Wet weather is up to each rider's discretion. Bozzo rides daily year-round and hopes others will join him in venturing out Saturdays.
"Cycling is not a seasonal activity," he said. "In most of our culture it is often considered recreational and seasonal. But we are only limited by our own sense of adventure. One of the things I try to share with others is the year-round possibilities of cycling. We as a group explore challenges of our own abilities."
The group heads out on the towpath on nicer days, he said, adding that "weather is part of the adventure."
"We do not go out of the way to use main roads, but we do cross them," Bozzo said. "Levittown sections are the bulk of our road work."
Bozzo chose the group riding day based on riding being safer early Saturday mornings.
 "We make the most of our neighborhoods and never run out of ways and places to explore," Bozzo said.